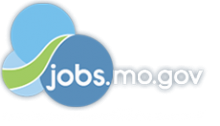 Job Information
The Hartford

P&C Commercial Underwriter Trainee - Middle Market Underwriting Associate

in

Creve Coeur

,

Missouri
You are a driven and motivated problem solver ready to pursue meaningful work. You strive to make an impact every day & not only at work, but in your personal life and community too. If that sounds like you, then you've landed in the right place.
Underwriting Trainee Opportunities: Gain Real World Experience
We're in the business of helping people achieve amazing things. From opening a small business to buying a car or home to recovering from illness or injury and so much more, we help people protect the things that matter. And you can help us when you join our team of underwriters. They're at the heart of everything we do. And by joining us, you'll be on a team known throughout the industry for providing our customers with just the right amount of coverage they need to pursue their unique interests.
Your underwriting career here means collaboration, inclusivity, innovative thinking and so much more. Here, we value self-starters and all ideas are welcome. It's where opportunities exist to hone your underwriting skills by working with our sales teams, experienced underwriters and other leaders – and your career path can take any direction you might choose.
As part of our Commercial Underwriter Onboarding and Risk Education (CORE) development program, you'll gain an experience of a lifetime. Our 22-week program begins in mid-June and includes self-directed and virtual classroom learning sessions. What's more, you'll get on-the-job work experience as well as integrated sales training with support from your mentor and manager to round out your Commercial Underwriting experience. After the formal program concludes, you'll have the knowledge to begin a formal career here, with us behind you every step of the way.
Location: This is a marketing and sales underwriting position requiring face to face sales calls to assigned agents and broker post-COVID; selected candidate must reside in the region(s) listed in the posting to be able to satisfy the marketing aspect of the underwriting position
We'll Be a Good Match if You Have:
A customer-first mindset, putting our customers at the center of everything you do

A passion for making decisions through both analyzing data and employing critical thinking skills.

A team spirit and desire to work collaboratively

A financial mindset to help make the best decisions

Ability to own your work and following through on commitments

Ability to decipher and execute within a fluid and changing business environment

An understanding of how to build relationships and trust among diverse groups
Qualifications:
Bachelor's Degree preferred, or equivalent combination of education, training and insurance experience

3+ years of insurance experience preferred

Excellent written and interpersonal communication and presentation skills

Ability to think analytically about business problems, make recommendations, and propose solutions

Possession of resilience and an entrepreneurial spirit

Demonstration of solid time, organizational, and desk management skills

Goal oriented with a strong desire to deliver outcomes in timely manner

Acts with a sense of urgency and is responsive to internal and external customer needs

Strong sales skills with the ability to negotiate and sell all messages including with those that may be difficult

Challenge the status quo to implement improvement and compete to win

A valid driver's license is required, as use of a company pool car will be necessary for periodic travel post-COVID

Demonstrates satisfactory progress during the Training Program and achieve passing scores on all tests, case studies, and foundational underwriting assessments

Potential to travel during training may exist, depending on COVID restrictions

Equal Opportunity Employer/Females/Minorities/Veterans/Disability/Sexual Orientation/Gender Identity or Expression/Religion/Age
Associate Underwriter - UYTRAN
Human achievement is at the heart of what we do.
We believe that with the right encouragement and support, people are capable of achieving amazing things.
We put our belief into action by ensuring individuals and businesses are well protected, and by going even further – making an impact in ways that go beyond an insurance policy.
Nearly 19,000 employees use their unique talents in careers that span a variety of disciplines – from developing the latest technology to creating and promoting our products to evaluating future financial risks.
We're also committed to programs that drive education and support volunteerism, which put human beings first. We do it because it's the right thing to do, and because when our customers, communities and employees succeed, we all do.
Privacy Policy (https://www.thehartford.com/online-privacy-policy) Legal NoticeAccessibility Statement (https://www.thehartford.com/accessibility-statement) Producer Compensation EEO (https://www.thehartford.com/eeo-statement)