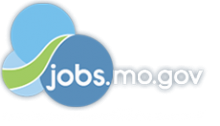 Job Information
AssuredPartners

Benefits Specialist

in

Creve Coeur

,

Missouri
AssuredPartners is the fastest-growing independent insurance agency in the U.S. Founded in 2011 as a national partnership of leading independent property and casualty and employee benefits brokerage firms, AssuredPartners is now one of the largest brokers in the nation after acquiring over 325 agencies. AssuredPartners has approximately 7,000 team members and offices in 40 states and two countries reaching 1.5 billion dollars in revenue. As our company continues to grow at a rapid pace, so do the opportunities for our current and future employees.
Summary:
AssuredPartners is seeking an eager, driven Benefits Specialist, who will bring a fierce commitment to supporting the efforts of building relationships and exceeding client expectations in servicing and marketing client benefit needs. Collaboration and a willingness to support your colleagues is imperative, as is a true love for building and nurturing relationships, both internal and external.
Essential Duties and Responsibilities:
Services designated book of health & welfare business as relating to client service, marketing, vendor management, project management, claims and administration.

Manages day-to-day service for clients including customer claims, support of billing issue reconciliation, eligibility, and service issues. Properly sets expectations for issue resolution, monitors progress and communicates outcomes. Ensures systems are updated in a timely manner including updates to on-going activity.

Conducts implementation activities for new and existing clients by attending client on-boarding meetings. Oversees installation of the group or renewal. Assists in completion and processing of applications.

Follows agency policies and procedures including but not limited to client files, HIPAA compliance, and delinquent premium notices.

Updates Agency management system within thirty days after sale or renewal (plan changes, rate acceptance, etc.).

Effectively manage service/project plan timeline for each client as part of client on-boarding and benefit renewals. Support broker with preparation of presentation/renewal summary and enrollment materials. Schedules, prepares for and conducts open enrollment meetings. Collects forms/data/schedules for regulatory compliance. Finalizes enrollment with carrier. Keeps stakeholders (brokers, PEO implementation and sales team) informed of progress and issues.

Request and manage receipt of all renewals from carriers.

Manage carrier/vendor responses to questions during bid solicitation.

Ensure all necessary contracts/documents are executed in a timely fashion.

Review SPD, certificates, policies and contracts for accuracy.

Initiate and manage all administration activity related to implementing a new carrier (i.e. contract reviews, implementation meetings/calls, carrier introductions, etc).

Preparation of RFPs, annual compliance calendar for clients, routine claim summary/aggregate reports, initial claim projections (when appropriate) and employee communication material (enrollment guides, annual enrollment meeting presentations, CEO letters, etc)

Ensure internal compliance issues are addressed, including (but not limited to): compensation disclosure; service agreements; broker of record letters; business associate agreements.

Participates in special projects/teams. Identifies areas to assist team members. Assists in workflow review and improvement initiatives.
Minimum Qualifications, Education and/or Experience:
Bachelor's Degree in Business Administration or related field and/or years of experience equivalent.

Must have previous health & welfare/employee benefits insurance carrier or brokerage/consulting experience and a minimum of 3 years' industries experience.

Experience in marketing and servicing the employee benefit programs.

Strong working knowledge of Microsoft Office Suite (Word, Outlook, Excel, and PowerPoint)

Strong verbal and interpersonal communication skills required.

Understands industry trends and governmental regulations.

Ability to complete continuing education requirements as needed.

Ability to work outside of normal business hours as needed.
Certificates, Licenses, Registrations:
All applicable insurance licenses.
ID: 2021-7968
External Company URL: www.assuredptr.com
Post End Date: 6/25/2021
Street: 721 Emerson Rd