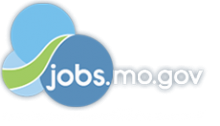 Job Information
JES Holdings

Staff Accountant

in

Columbia

,

Missouri
Fairway Construction is a multi-state company specializing in the construction of affordable housing.
POSITION SUMMARY / PURPOSE
The Staff Accountant applies company policies and control to the preparation of monthly financial statements. This position is responsible for recording journal entries, completing monthly general ledger account reconciliations, assisting in the preparation of financial statements, and preparing various analysis as required to various construction projects. This full-time position is based in Atlanta, GA.
ESSENTIAL FUNCTIONS
Preparation of general ledger journal entries and account reconciliations

Preparation of financial statements including balance sheet, income statement and statement of cash flow

Preparation and maintenance of fixed asset schedules for depreciable assets

Preparation of monthly reporting package for executive management

Assist with the annual audit and tax return

Assist with preparation and submission of annual budget

Assist with various projects as needed by Senior Accountant or Controller
ESSENTIAL KNOWLEDGE, SKILLS AND ABILITIES
Bachelor?s degree in Accounting/Finance or other relevant degree program

Minimum 2 years of experience with general ledger accounting; prior experience in construction industry a plus

Knowledge of basic accounting procedures and Generally Accepted Accounting Principles (GAAP)

Proficient in Microsoft Office applications

Ability to multi-task with excellent written and verbal communication skills

Must be able to meet assigned deadlines in a fast-paced, team environment
SUPERVISORY RESPONSIBILITY
PHYSICAL DEMANDS OF THE WORK ENVIRONMENT
Sitting 90% of job

Use of hands for computer work and clear vision at 20 inches
We are an Equal Opportunity Employer. We will consider applicants for this position without regard to any category protected by applicable federal, state or local law, including but not limited to: race, color, religion, sex, national origin, age, physical or mental disability, genetic information, veteran status or uniformed service member status.
This company is an at-will employer as allowed by applicable state law. If hired, I understand this means that either the company or I may terminate the employment relationship at any time, for any reason, with or without notice or cause. Further, no employee or representative of the company is authorized to enter into an agreement, express or implied, with me or any other applicant for employment for a specified period of time unless such an agreement is in a written contract signed by the President of the company.
Please note, the company does not accept unsolicited resumes from individual recruiters or third party recruiting agencies without pre-approval. Pre-approval by Human Resources is required before any external candidate can be submitted for consideration. The company is not responsible for fees related to unsolicited resumes and for candidates who are sent directly to our hiring managers, employees or company representatives.