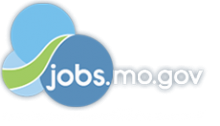 Job Information
JES Holdings

Contract Coordinator

in

Columbia

,

Missouri
Position Summary/Purpose:
Supports management and staff through the execution of a variety of coordinative and administrative functions to ensure the smooth operation of the department. Activities include handling communications, compiling data, preparing reports and contract documents, record maintenance and department liaison. Secures, prepares and reviews necessary subcontractor documents.
Essential Functions:
(List in rank order from most to least essential.)
Prepares, composes, updates, monitors and edits a variety of internal and external correspondence, forms, reports, contract documents, qualification states, subcontractor contracts, change orders, bid solicitations and project schedules.

Collects and reviews subcontractor documents including contracts, change orders, billings and other required information.

Liaison for department in handling subcontractor and vendor relations.

Primary contact with the state agencies regarding Section 3, and MBE/WBE compliance.

Prepares and assists with compiling project submittals and material data information.

Other related duties as determined from time to time and communicated to the employee.
Essential Knowledge, Skills and Abilities:
(List minimum requirements and indicate level of expertise as Beginner, Advanced or Expert.
Advanced knowledge of Microsoft Suite.

Advanced knowledge of construction industry terms and operations.

Ability to independently perform administrative assignments with a high degree of accuracy and under minimum supervision.

Ability to organize and prioritize multiple tasks concurrently.

Exercises good judgment in safeguarding confidential or sensitive information.

Skill in dealing with others in person-to-person work relationships.

Communicates effectively both orally and written.

Construction contract approval experience.

Independent decision-making experience.

Strong attention to detail.
Minimum Education/Equivalent Experience Requirements:
(Requirements should be specific and job related.)
High level administrative support experience, preferably in the construction industry, or related experience required.

Two years experience in construction related field.

Three years experience of responsible administrative work.
We are an Equal Opportunity Employer. We will consider applicants for this position without regard to any category protected by applicable federal, state or local law, including but not limited to: race, color, religion, sex, national origin, age, physical or mental disability, genetic information, veteran status or uniformed service member status.
This company is an at-will employer as allowed by applicable state law. If hired, I understand this means that either the company or I may terminate the employment relationship at any time, for any reason, with or without notice or cause. Further, no employee or representative of the company is authorized to enter into an agreement, express or implied, with me or any other applicant for employment for a specified period of time unless such an agreement is in a written contract signed by the President of the company.
Please note, the company does not accept unsolicited resumes from individual recruiters or third party recruiting agencies without pre-approval. Pre-approval by Human Resources is required before any external candidate can be submitted for consideration. The company is not responsible for fees related to unsolicited resumes and for candidates who are sent directly to our hiring managers, employees or company representatives.