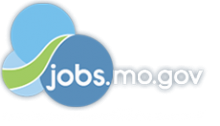 Job Information
Farm Service Agency

Administrative Officer

in

Columbia

,

Missouri
Summary
This position is located in the Farm Service Agency, Missouri State Office, Administrative Branch, located in Columbia, MO. The selectee serves as assistant to the State Executive Director (SED) and staff advisor to the SED, State FSA Committee, District Directors, County Executive Directors (CED), and Farm Loan Managers on administrative management issues.
Responsibilities
The selectee plans and manages the administrative management program for the State Office and its subordinate County Offices, including management analysis, personnel management, automation, support services, budget and financial management.
Assists the SED in planning and directing both administrative and program work of the office, advising the SED in highly complex and extremely sensitive matters and, in the absence of the SED, directs all State Office operations.
Requirements
Conditions of Employment
Qualifications
For the GS-13 level: At least one full-time year (12 months) of administrative experience equivalent to the GS-12 grade level of the Federal service or private sector that demonstrates experience planning, managing, executing, evaluating and facilitating the full range of administrative programs and operations such as contracting and procurement, management analysis, human resources management, budget and financial management and support services. In addition, experience includes developing and recommending detailed plans, goals and objectives for the long-range implementation and administration of mission-oriented program(s). Applicants must meet all qualifications and eligibility requirements by the closing date 09/28/2020 of the announcement including time-in-grade restrictions, specialized experience, as defined. Time-in-grade: Current federal employees applying for a promotion opportunity must meet time-in-grade (TIG) requirement of 52 weeks of service at the next lower grade level in the normal line of progression for the position being filled. For more information on the qualifications for this position, click here: http://www.opm.gov/qualifications/Standards/group-stds/gs-admin.asp Experience refers to paid and unpaid experience, including volunteer work done through National Service programs (e.g., Peace Corps, AmeriCorps) and other organizations (e.g., professional; philanthropic; religious; spiritual; community, student, social). Volunteer work helps build critical competencies, knowledge, and skills and can provide valuable training and experience that translates directly to paid employment. You will receive credit for all qualifying experience, including volunteer experience.
Education
THE SUBSTITUTION OF EDUCATION IS NOT QUALIFYING FOR THE GS-13 LEVEL.
Additional Information
Career Transition Assistance Plan (CTAP), Reemployment Priority List (RPL): Visit the OPM website for information on how to apply as a CTAP, RPL eligible. To exercise selection priority for this vacancy, CTAP/RPL candidates must meet the basic eligibility requirements and all selective factors. CTAP candidates must be rated and determined to be well qualified (or above) based on an evaluation of the competencies listed in the How You Will Be Evaluated section. When assessed through a score-based category rating method, CTAP applicants must receive a rating of at least 85 out of a possible 100. Farm Service Agency (FSA) County Employees: Permanent County employees without prior Federal tenure who are selected for a Civil Service position under Public Law 105-277 will be given a career-conditional appointment and must serve a 1-year probationary period. Land Management Workforce Flexibility Act (LMWFA) provides current or former temporary or term employees of federal land management agencies opportunity to compete for permanent competitive service positions. Individuals must have more than 24 months of service without a break between appointments of two or more years. Service must be in the competitive service and have been at a successful level of performance or better. Refer to PUBLIC LAW 114-47-AUG. 7, 2015 for more information. If you are selected for a position with further promotion potential, you will be placed under a career development plan, and may be non-competitively promoted if you successfully complete the requirements and if recommended by management. However, promotion is neither implied nor guaranteed. CONFIDENTIAL FINANCIAL DISCLOSURE REPORT: If selected, you will be required to submit Form OGE-450 within 30 days of your initial appointment date, and annually thereafter. Selectee is subject to financial Disclosure Requirements in accordance with 5 CFR, Part 2635, Sub part E regarding business or personal transactions with applicants, borrowers, or business contacts who have or who are seeking business with this Agency. Selectee must be able to obtain and maintain a security clearance. If selected you will be subject to a security investigation and a credit report. Recruitment and/or relocation incentives may be authorized; Management may authorize superior qualifications & enhanced annual leave for applicants who are deemed to be highly qualified.