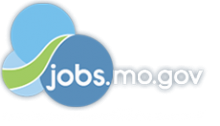 Job Information
The Salvation Army - Metro Division

Administrative Assistant

in

Columbia

,

Missouri
Overview
Are you driven by a passion to help people? Join a team of people who are "Doing the Most Good." The Salvation Army in Columbia, MO is looking for a part-time 29 hours per week Administrative Assistant. This position comes with benefits such as 13 paid holidays a year, vacation time, sick time, personal time and is eligible for participation in the company funded pension plan after one year of service. Starting pay will be $11.22 per hour.
This position's primary function is administrative support for the Regional Coordination and Corps offices. Employee is expected to comply with and meet The Salvation Army, Federal, State and Local policies and standards.
Responsibilities
Essential Functions:
Receive, screen, and direct all incoming telephone calls and visitors in a pleasant manner. Assist with all caller/visitor needs.

Make Social Service appointments for Emergency and Pantry Assistance.

Prepare general correspondence as requested. Perform general office duties: mailings, office files, scan/fax as needed. Maintain and monitor inventory of office supplies.

Assist with maintenance of a spreadsheet inventory of furnishings and equipment for all regional SA buildings.

Assist Area Coordinator and Community Relations Director with seasonal and special events as directed.

Assists Corps Officers in creating posters and programs for Corps events.

Keep the reception office and the copier/work room neat and in order. Maintain the reception area.

Process incoming and outgoing mail and packages. Receive donations and supply receipts. Process all bank deposits in a timely manner.

Assist Development Director as needed with mail appeal matters.

Assist Corps Officer in preparing for, monitoring and completing Christmas kettle data entry through Register to Ring.

Seasonally, review completed hire packets of bell-ringers for appropriate supporting documentation and submit to divisional Human Resources for processing.

Open/receive and process invoices and vendor statements. Post the accounting codes prior to submission to regional accounting center

Assist Business Director with maintaining filing system for accounting records including monitoring for compliance with retention schedules and ensuring destruction of outdated files.

Maintain a high level of confidentiality of Salvation Army and client information. Comply with Salvation Army Safe From Harm guidelines.

Maintain positive work atmosphere by behaving and communicating in a manner that fosters good relationships with co-workers, supervisor(s) and Social Services clients. This would include but not be limited to such actions as: courteous treatment to others; respect of others' property and person; and professional and appropriate communication to and about co-workers, supervisors and Social Services clients.
This job description should not be interpreted as an all-inclusive list. It is intended to identify the essential duties and requirements of the position. Employee will follow other instructions, and perform other related duties, as may be required by his/her supervisor.
Qualifications
Minimum Qualifications:
Requires excellent written and oral communication skills, and good organizational skills.

Must be a team player, a self-starter, able to handle several projects at the same time and perform well with minimum supervision.

Demonstrate ability to think independently and exercise sound judgment.

Working knowledge of computer software applications including word processing, spreadsheets and e-mail. Ability to meet deadlines and work under pressure.

Appropriate valid driver's license (12-passenger van requires a class "E" for MO) and pass TSA MVR.

Capable of occasionally lifting 20. Must be capable of performing in an office environment to include: using a computer, answering phones, etc.

Most work will be indoors in a temperature-controlled environment. May sit for extended periods.

Employees are expected to conduct themselves in a professional manner and project a positive image to others. This includes appearance as well as verbal communications and other behaviors.
The Salvation Army, as a religious organization, is exempt from participation in federal and state unemployment insurance programs.
EEO-M/F/D/V
Job LocationsUS-MO-Columbia
Job ID2021-17227
of Openings1
CategoryAdministrative
TypeRegular Part-Time