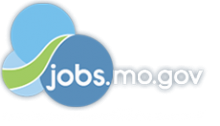 Job Information
Barnes & Noble Education

Acquisitions specialist

in

Columbia

,

Missouri
Acquisitions specialist
Administrative
Job summary
Mission : To order the correct book in the right quantity at the right time at the best price.
DUTIES:
Responsible for the procurement of inventory from sources determined by the Inventory Buyers.

Utilize phone, fax, internet, e-mail, electronic facilities to procure inventory.

Resolve difficulties with various vendors regarding stock issues,substitutions, title problems, etc.

Utilize daily reports for purchase order follow-up.

Document all notes on Quotes details for all parties to view at both header and book level.

Serve as a resource for all vendor inquiries on inventory issues.

Coordinate with Database staff for database updates.

Maintain publisher profile

Enforce company and department standards of performance.

Other duties as assigned
QUALIFICATIONS:
Knowledge MBS computer systems, warehouse operations and databaseexperience
is helpful.
Must be able to work as part of a team with other departments, supervisors and managers.

Must have ability to coordinate multiple tasks and prioritize work responsibilities.

Must have good organizational skills and be able to demonstrate problem-solving abilities.

Must posses good verbal and written communication and computer skills.

Must have excellent attendance and punctuality record. Must be above department standard in current position.

Organization and the ability to follow through independently is amust.
EEO/AA Veteran/Disabled