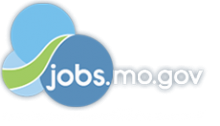 Job Information
JES Holdings

Accounts Payable Specialist

in

Columbia

,

Missouri
Fairway Management, Inc. is a multi-state property management company specializing in the affordable housing market. The Company manages approximately 200 senior and multifamily tax credit and rural development across ten states.
An Accounts Payable Specialist processes all invoices and issues checks for payment to meet deadlines. They work with the staff accountants to resolve any issues that surface during the preparation of monthly financial statements.
Essential Functions:
Knowledgeable of accounts payable practices, enters incoming invoices into accounting software.

Assists accounting team with weekly check run to ensure invoices are paid by due date.

Reconciles month end vendor statements.

Communicates with internal and external customers vendors in a timely and courteous manner regarding payment issues.

Works efficiently and effectively to adhere to project deadlines.
Position Requirements:
Associate?s degree in Accounting or equivalent working knowledge of accounts payable practices.

Working knowledge of Microsoft Office products, including Outlook, Word and Excel

Minimum of 2 years work experience in a high volume accounts payable department, preferred

Timberline or other accounting software experience, preferred
We are an Equal Opportunity Employer. We will consider applicants for this position without regard to any category protected by applicable federal, state or local law, including but not limited to: race, color, religion, sex, national origin, age, physical or mental disability, genetic information, veteran status or uniformed service member status.
This company is an at-will employer as allowed by applicable state law. If hired, I understand this means that either the company or I may terminate the employment relationship at any time, for any reason, with or without notice or cause. Further, no employee or representative of the company is authorized to enter into an agreement, express or implied, with me or any other applicant for employment for a specified period of time unless such an agreement is in a written contract signed by the President of the company.
Please note, the company does not accept unsolicited resumes from individual recruiters or third party recruiting agencies without pre-approval. Pre-approval by Human Resources is required before any external candidate can be submitted for consideration. The company is not responsible for fees related to unsolicited resumes and for candidates who are sent directly to our hiring managers, employees or company representatives.