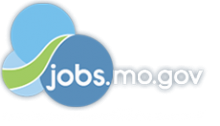 Job Information
CBRE

Sr Research Analyst

in

CLAYTON

,

Missouri
Sr Research Analyst
Clayton, Missouri, United States
1 additional location
United States
Research
Requisition # 20026867
Post Date Jan 11, 2021
RESPONSIBILITIES
Provides research and analysis support of commercial real estate markets. The role will encompass certain regular tasks around the collection and analysis of core data, as well as a range of activities that contribute to and support the team's production and delivery of research material.
ESSENTIAL DUTIES AND RESPONSIBILITIES
Regularly participates in pitch kickoff meetings and collaborates with marketing/business development for proposal/RFP submissions. Also, collaborates extensively with mapping/GIS and Liquid Galaxy team.
Regularly provides market updates and market activity snapshots to producers during market meetings.
Directly responsible for delivery of standard Field Research outputs such as MarketViews, market stacks and skylines, market overviews etc.
Oversees the collection and analysis of market information regarding the commercial real estate market.
Typically directly responsible for supervising the work of one or more Analysts.
Performs other duties as assigned.
SUPERVISORY RESPONSIBILITIES
No formal supervisory responsibilities in this position. Provides informal assistance such as technical guidance, and/or training to coworkers. May lead project teams and/or plan, and supervise assignments of lower level employees.
QUALIFICATIONS
EDUCATION and EXPERIENCE
Bachelor's degree from four-year college or university; or Associate degree and a minimum of 2 years related experience and/or training; or equivalent combination of education and experience.
4-8 years of experience in commercial real estate or other market research role.
CERTIFICATES and/or LICENSES
None.
COMMUNICATION SKILLS
Excellent written and verbal communication skills. Strong organizational and analytical skills. Ability to provide efficient, timely, reliable and courteous service to customers. Ability to effectively present information.
FINANCIAL KNOWLEDGE
Requires knowledge of financial terms and principles. Ability to calculate intermediate figures such as percentages, discounts, and/or commissions. Conducts basic financial analysis.
REASONING ABILITY
Ability to comprehend, analyze, and interpret complex documents. Ability to solve problems involving several options in situations. Requires advanced analytical and quantitative skills.
OTHER SKILLS and ABILITIES
Intermediate experience with Microsoft Office and Tableau.
SCOPE OF RESPONSIBILITY
Decisions made with thorough understanding of procedures, company policies, and business practices to achieve general results and deadlines. Responsible for setting work unit and/or project deadlines. Errors in judgment may cause short-term impact to department.
SAFETY
US Company Profile
About CBRE Group, Inc.
CBRE Group, Inc. (NYSE:CBRE), a Fortune 500 and S&P 500 company headquartered in Los Angeles, is the world's largest commercial real estate services and investment firm (based on 2019 revenue). The company has more than 100,000 employees (excluding affiliates) and serves real estate investors and occupiers through more than 530 offices (excluding affiliates) worldwide. CBRE offers a broad range of integrated services, including facilities, transaction and project management; property management; investment management; appraisal and valuation; property leasing; strategic consulting; property sales; mortgage services and development services. Please visit our website at www.cbre.com.
CBRE, Inc. is an Equal Opportunity and Affirmative Action Employer (Women/Minorities/Persons with Disabilities/US Veterans)