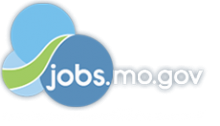 Job Information
Centene Corporation

Senior Learning Consultant

in

Clayton

,

Missouri
Professional
Position Purpose : Responsible for the design, development and continuous improvement of of a diverse set of learning programs and initiatives focused on supporting leadership and business professional skills sponsored by Centene University
Instructional Design & Delivery
Provide curriculum design and development consulting on specific projects and programs building long-term business relationships with various groups within the organization

Strong instructional design methodology and adult learning theory for both ILT/VILT and eLearning curriculums

Design content, including (but not limited to) measurable learning objectives, leader and participant materials and tools, experiential scenarios and simulations, assessment and evaluation questions

Research current industry trends, recommend and incorporate related updates into the Centene University curriculum

Holds people's attention when speaking; speaks clearly and concisely; communicates without jargon; delivers high-impact presentations, uses audiovisual aids appropriately; connects with audience when speaking, responds well to challenging questions
Training Measurement:
Experience with developing and implementing Level I-IV training measurements.

Ability to measure effectiveness of learning programs demonstrating value and ROI.
Program Management:
Ability to lead and execute multiple projects simultaneously building strong partnerships with adjunct faculty, internal subject matter experts and external partners to augment resources for Centene University as appropriate.

Ability to lead and manage cross-functional project teams and advisory boards.

Observes dynamics when working with groups and raises relevant issues for discussions; ensures participation and involvement of all team members; adapts own behavior to the needs of the group; ensures issues are pursued until resolved.
Leadership Competencies
Talent Multiplier: Coach and inspire team and others to be better, building an inclusive work environment where individuals have the support to learn, generate ideas and solve problems every day. Focus on developing self and others.
Purpose Driven: Aligns every action with our core purpose and inspires others to do the same. Ability to develop and communicate a strategic vision linked to Centene's purpose and mission. Demonstrates the highest uncompromising character and integrity.
Principled Agility : Ability to work in a fast-paced environment. Problem solves by asking questions and testing new ideas regularly. Ability to demonstrate strong resilience in the face of ambiguity and adversity.
Results Oriented : Accepts personal accountability to exceed expectations and hold others accountable to the same standard. Acts decisively and with a sense of urgency, grounded in facts and analysis.
Education/Experience:
Bachelor's degree in Human Resources, Business, or related field or equivalent experience.

5+ years of training and development experience, including adult learning principles, instructional design methodologies, and learning technologies.

Previous experience with multi-site, multi-functional organizations and the ability to work within a multinational corporation with people from various cultures and areas of the business.

Excellent customer/employee contact skills.

Strong oral and written communication skills appropriate for consultation to all levels of management. The ability to present ideas clearly and gain agreement and group consensus.

Must have the ability to influence and drive change in the organization.
License/Certification: PHR/SPHR preferred
Centene is an equal opportunity employer that is committed to diversity, and values the ways in which we are different. All qualified applicants will receive consideration for employment without regard to race, color, religion, sex, sexual orientation, gender identity, national origin, disability, veteran status, or other characteristic protected by applicable law.
TITLE: Senior Learning Consultant
LOCATION: Clayton, Missouri
REQNUMBER: 1133646
COMPANY: Training
POSITION TYPE: Professional