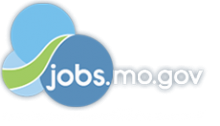 Job Information
Regions Bank

Private Wealth Management Trust Advisor

in

Clayton

,

Missouri
Thank you for your interest in a career at Regions. At Regions, we believe associates deserve more than just a job. We believe in offering performance-driven individuals a place where they can build a career --- a place to expect more opportunities. If you are focused on results, dedicated to quality, strength and integrity, and possess the drive to succeed, then we are your employer of choice.
Regions is dedicated to taking appropriate steps to safeguard and protect private and personally identifiable information you submit. The information that you submit will be collected and reviewed by associates, consultants, and vendors of Regions in order to evaluate your qualifications and experience for job opportunities and will not be used for marketing purposes, sold, or shared outside of Regions unless required by law. Such information will be stored for a set period of time. You may review, modify, or update your information by visiting and logging into the careers section of the system.
Job Description:
At Regions, the Private Wealth Management Trust Advisor is responsible for the acquisition of Personal Trust, Estate and Investment Management client relationships. Responsibilities include prospecting, developing internal and external business networks for the purposes of generating new business opportunities, and participating in sales presentations. In addition to client acquisition, the Advisor is responsible for retaining and providing advisory services and support to their existing client relationships.
Primary Responsibilities
Performs perpetual discovery, assessing a client's financial situation to retain & grow the client relationship

Provides guidance and solutions for the development and on-going maintenance of investment allocations, goals and objectives; typically manages small to mid-sized and/or moderately complex client relationships

Consistently generates new business opportunities

Keeps abreast of trends and developments in the trust and investment management industry to ensure prudent administration and investment management

Partners with Trust Administrator to oversee the set-up, implementation and administration of trusts, estates, IRAs, IMAs and custody accounts

Ensures that account administration complies with fiduciary principles

Coordinates client service activities with other wealth management partners
This position is exempt from timekeeping requirements under the Fair Labor Standards Act and is not eligible for overtime pay.
This position is incentive eligible.
Requirements
Bachelor's degree

Five (5) years of Trust Administration, Estate/Tax Law, Financial Planning or relevant experience

Solid knowledge of trust principles and regulatory and tax matters relating to the administration of trust accounts
Preferences
Advanced degree (e.g. Juris Doctorate (JD), Master of Laws (LLM), Certified Public Accountant (CPA) or Master of Business Administration (MBA))

Certified Public Accountant (CPA)
Skills and Competencies
Ability to interpret and present complex topics in a concise and effective manner

Can confidently explain solutions, with a high degree of influence

Ability to manage multiple goals and deadlines

Excellent oral, written and organizational skills

Good analytical and problem-solving skills, including attention to detail

Proficiency in Microsoft Office (Word, Excel, PowerPoint)

Proficient presentation and sales skills
This position may be filled at a higher level depending on candidate's qualifications and relevant experience
Locations: This position may be filled in Clayton, MO or Fairview Hts, IL
Position Type
Full time
Location Details
Clayton MO
Location:
Clayton, Missouri
Bring Your Whole Self to Work
We have a passion for creating an inclusive environment that promotes and values diversity of race, color, national origin, religion, age, sexual orientation, gender identity, disability, veteran status, genetic information, sex, pregnancy, and many other primary and secondary dimensions that make each of us unique as individuals and provide valuable perspective that makes us a better company and employer. More importantly, we recognize that creating a workplace where everyone, regardless of background, can do their best work is the right thing to do.
OFCCP Disclosure: Equal Opportunity Employer/Disabled/Veterans