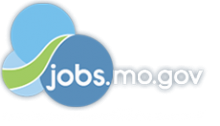 Job Information
Centene Corporation

Manager, Provider Network Operations

in

Clayton

,

Missouri
ProfessionalPosition Purpose: The Manager Provider Network Operations supports all provider network operational activities and ensures compliance with Health Net standards for network participation, state and federal regulatory requirements and accrediting entity standards. This position manages several operational functions as assigned by the Director of Operations, which may include credentialing, contract processing and provider service functions. Monitors the provider onboarding process from end-to-end to ensure operations runs efficiently and effectively and adds support as needed, allocating and distributing work according to department need, to ensure consistency and efficient operations, maintain strategic performance and support process improvement activities among all regions and with matrix partners.
Monitors all provider network operational functional areas to ensure production is compliant with all internal standards and develops corrective actions plans as needed to address non-compliance.

Monitors department's compliance with internal and external corrective actions plans.

Manages the Provider Network Management dashboard which measures compliance with internal production and department standards

Takes a lead role in the implementation of new initiatives

Provides ongoing national/regional process improvement/standardization processes and leverages resources across health plans.

Manages department operations in compliance with Health Net, state and federal regulatory requirements and accrediting entity standards

Interprets and coordinates work functions, and establishes standards of performance in order to carry out policy.

Oversees, develops, manages, and coordinates database/system.

Oversees compliance, oversight and reporting of monthly departmental key indicators

Data Management, Provider Network Management, Contracting, Sales, Quality Improvement, Appeals & Grievances and Compliance

Participates in National Credentialing Advisory Committee, regional Delegation Oversight Committee, Peer Review Committee, Health Net Quality Improvement Committee, and other national/regional steering committees

Maintains ongoing internal and external communication with subordinates, providers, groups, regulatory bodies and corporate. Coaches and/or staffs on all internal operations including: credentialing, contract administration, corporate policy, national accreditation standards.

Responsible for Associate Survey results and development of staff, including training and coaching

Oversees document submission/review for internal/external requests by legal counsel, regulatory bodies and internal fraud and abuse investigators

Manages and directs industry collaboration effort ("ICE") process improvement activities that support collaborative efforts across health plans and medical groups/entities.
Education/Experience: Bachelor's Degree in Health Care Administration, Business or related field preferred. Minimum five years management or supervisory experience in a progressive leadership role
Centene is an equal opportunity employer that is committed to diversity, and values the ways in which we are different. All qualified applicants will receive consideration for employment without regard to race, color, religion, sex, sexual orientation, gender identity, national origin, disability, veteran status, or other characteristic protected by applicable law.
TITLE: Manager, Provider Network Operations
LOCATION: Clayton, Missouri
REQNUMBER: 1131627
COMPANY: Network Development & Contracting, Leadership
POSITION TYPE: Professional