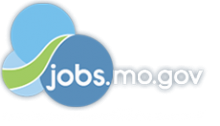 Job Information
Centene Corporation

Manager, Healthcare Analytics

in

Clayton

,

Missouri
Position Purpose:
The Manager, Healthcare Analytics drives the execution of analytics strategy through the discovery, development, and implementation of leading-edge analytics that answer important business questions. The manager aligns talent and resources to support enterprise and health plan needs by leveraging data to achieve strategic objectives and improve business performance
Lead the planning and execution of enterprise-wide analytics projects and strategic initiatives, translating business goals into actionable solutions

Manage development efforts as a liaison with business and technical partners, including managing stakeholder expectations, requirements gathering, testing, deployment and user adoption

Prioritize team work, manage customer expectations and relationships, and maintain alignment of deliverables with business needs and strategic objectives

Support customer engagement and satisfaction by maintaining effective communication and transparency of work and deliverables with core stakeholders

Partner cross-functionally at all levels of the organization and effectively, both verbally and visually, communicate findings and insights to non-technical business partners

Independently engage with business leaders to understand market-specific levers and constraints

Leverage enterprise reporting tools to rapidly deliver data-driven insights and recommendations

Facilitate cross-team project collaboration between state-based health plans and business units, including IT, Finance, Network Development, and Payment Integrity

Mentor, manage, and ensure the continuous development of a team of analysts
Education/Experience:
Bachelor's degree in business, economics, statistics, mathematics, actuarial science, public health, health informatics, healthcare administration, finance or related field. Master's degree preferred.
4+ years of experience in healthcare analytics, large databases, data verification, data management, table creation and indexing, query optimization, utilization of stored procedures, developing complex queries using SQL or other coding languages, and lead or management experience.
Project management experience preferred.
Knowledge of basic statistical, analytical, or data mining techniques including basic data modeling, trend analysis, and root-cause analysis preferred.
Proven knowledge of analytical tools, including R, Python, SAS, ArcGIS, QGIS, Microstrategy, Tableau, Hadoop, or related tools preferred.
Proven knowledge of automation capabilities such as batch processes, stored procedures, scripting languages, Microstrategy, or other tools preferred. Demonstrated ability mentoring and training of junior analysts in a supervisory or other informal leadership role preferred.
Centene is an equal opportunity employer that is committed to diversity, and values the ways in which we are different. All qualified applicants will receive consideration for employment without regard to race, color, religion, sex, sexual orientation, gender identity, national origin, disability, veteran status, or other characteristic protected by applicable law.
TITLE: Manager, Healthcare Analytics
LOCATION: Clayton, Missouri
REQNUMBER: 1194216
COMPANY: Corporate & Professional services
POSITION TYPE: Both