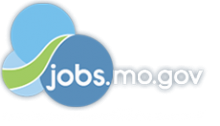 Job Information
Centene Corporation

HR Digital Integration Manager

in

Clayton

,

Missouri
Position Purpose:
Manage HR Systems to meet the business needs on supporting mergers, acquisitions, divestitures, non-integrated companies and Global solution. Working with HRDS/HRIT and Stakeholders to produce formal configuration requirements, documents, and execution. Identify, assess, and solve complex business problems for integrating Workday with internal/external applications across a wide array of Human Capital Management, Payroll, IAM and other functional areas if applicable.

Focus within the various Workday modules and ensuring they are configured appropriately and the integrity of data flowing to downstream internal and 3rd party systems are accurate. Analyze various mergers and acquisitions by organization, identify issues and assist in appropriate resolution.

Lead HR mergers, acquisitions, divestitures, non-integrated companies and related activities for a successful HR System data conversion integration while meeting SOX requirements. Analytical strength and ability to work with large sets of data in order to drive insights that leads to optimal business decisions for integrations. Manage integration development process which requires interaction with global resources across multiple geographic locations. Ability to orchestrate multiple stakeholders by representing HRDS routine meetings to track the status of current integrations, prioritize future integrations aligned to the overarching strategy, identify any technical blockers and drive actions to remove impediments.

Manages Global HRDS projects, this includes system configuration, business process management, and security maintenance while meeting General Data Protection Regulations.

Propose solutions, inspiring collaboration, and building trust with both technical teams and internal/external stakeholders. Communicating status, next steps, etc. with key stakeholders.

Responsible for advocating and improving operational efficiency in integration life cycle. Coordinate project intake, consult with cross-functional stakeholders to establish prioritization, and manage the core HCM project roadmap within the broader People Systems and People Program roadmaps.
Education/Experience:
Bachelor's degree in Human Resources, Business Administration, or related field, or equivalent experience. Master's degree preferred. 5+ years of HRIS and Human Resources or Information Technology experience. Must have an advanced understanding of HRIS systems operations. Strong project management skills. Knowledge of statistics with significant experience in HR analytics and reporting. High level knowledge of MS Excel and Access. Previous management experience including responsibilities for hiring, training, assigning work and managing performance of staff. Experience with modeling, descriptive and inferential statistics preferred. Workforce planning exposure preferred. Experience with Workday preferred.
License/Certification:
PHR, SPHR, and PMI PMP preferred. Workday or HRMS certifications a plus.
This role can be based at any Centene location.
Centene is an equal opportunity employer that is committed to diversity, and values the ways in which we are different. All qualified applicants will receive consideration for employment without regard to race, color, religion, sex, sexual orientation, gender identity, national origin, disability, veteran status, or other characteristic protected by applicable law.
TITLE: HR Digital Integration Manager
LOCATION: Clayton, Missouri
REQNUMBER: 1205540
COMPANY: Corporate & Professional services
POSITION TYPE: Both