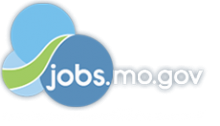 Job Information
Berkley

Underwriter

in

Chesterfield

,

Missouri
UNDERWRITER – INDIVIDUAL SELF INSURANCE
Midwest Employers Casualty (MEC) is a member of the W. R. Berkley Corporation, a fortune 500 company, rated A+ (Superior) by A.M. Best Company, based in Chesterfield, MO. We improve the quality of life for employees severely injured on the job and help companies understand and mitigate their risk for workers' compensation injuries. MEC has a friendly, results-focused work environment. Our local Underwriting Department maintains excellent customer service while delivering quality products to our clients. We seek employees who take initiative, are quick to adapt, are dependable, and like working as part of a team.
Our ideal candidate is someone who has the desire to learn about excess workers' compensation, has a strong commitment to the company's brand, and is a quick yet thoughtful communicator.
What you will do:
Deliver exceptional service

Consistently demonstrate knowledge and utilization of MEC's value proposition and services.

Meet or exceed service standards to our broker partners.

Develop brokers regarding utilization of MEC's value proposition.

Engage, persuade and provide services to our customers that will meet their needs and assist in improving their workers' compensation program.

Demonstrate ability to identify services that would potentially be of most value to customers.

Contribute to business growth

Meet or exceed renewal account retention, premium and loss ratio goals.

Meet or exceed new business premium and loss ratio goals.

Coordinate with team members regarding new business target accounts.

Provide recommendations for improvements to the underwriting risk evaluation approach.

Develop expertise

Adhere to department policies, guidelines and authority levels.

Demonstrate excellent knowledge of MEC's policy and endorsements.

Demonstrate thorough analysis of risk, establishment of appropriate terms, and appropriate documentation to support analysis and terms.

Submit referrals as required, including key account information and recommendations.

Complete underwriting reviews of customers as needed.

Remain knowledgeable and up-to-date regarding MEC resources, services, and outcomes of recommended services.

ability to evaluate risks and determine the appropriate underwriting solution
What we require:
Strong communication, listening, and interpersonal skills.

Strong analytical skills and the ability to make sound business decisions.

Ability to successfully work in a face-paced team environment.

Highly self-motivated and directed.

Excellent attitude and willingness to accept feedback.

Ability to remain calm, focused, and confident in all situations.

Advanced ability to use a consultative approach to persuading brokers and clients on the use of MEC services.

Ability to build trust and gain credibility with co-workers and business partners.
Knowledge, Experience and Skill Requirements
Minimum of a Bachelor's degree, preferably in Insurance or Business.

At least 3-5 years of experience in underwriting workers' compensation.

Three years Commercial Auto Liability and General Liability insurance experience.

Proficient in Microsoft Office Suite.
Company Perks:
Medical, dental, vision, life, and disability insurance.

Tuition/training reimbursement.

Flextime with core hours.

Bonus structure.

401(k) savings plan with profit sharing.

Business casual dress code.
Please visit our website: https://www.mecasualty.com/careers
Job ID: 2021-4837
Street: 14755 N Outer Forty Drive
Industry:
Financial ServicesInsurance
Seniority Level:
Mid-Senior Level
Job Functions:
Information Technology
Employment Type:
Full-Time