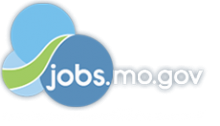 Job Information
Rose International Inc

Trial Attorney IV

in

Chesterfield

,

Missouri
This job was posted by https://www.azjobconnection.gov : For more information, please see: https://www.azjobconnection.gov/ada/r/jobs/4219074

Position Title: Trial Attorney IV


Position Number: 364110


Location: Scottsdale, AZ 85258


Position Type: Temporary


Required Skill Set:


Attorney, Insurance, Legal Editing


Position Description:


**Only U.S. Citizens and those authorized to work in the U.S. can be considered as W2 candidates.**Title: Trial AttorneyEstimated Initial End Date: 07/19/2021Number of Openings: 1Location: Scottsdale, AZCurrently this is a remote position but when the building reopens this worker could be requested to work onsite.Attorney should have an insurance defense background.The position will entail specific task based assignments in the insurance defense arena.JOB REQUIREMENTS:Education: JD degree or equivalent from an ABA approved law school.Designations: Currently licensed as an attorney in an appropriate U.S. jurisdiction.Credit Check:Due to the fiduciary accountabilities of this job, a valid credit check and/or background which will be required as part of the selection process.Home Internet Services:• Candidates must have internet access (not Wi-Fi or satellite) that they can be plugged directly into a modem/router at all times.• Broadband Circuit with at least 30 Mbps download speed, 2 Mbps upload speed


Benefits:


For information and details on employment benefits offered, visit here (https://www.roseit.com/About\_Rose%20\_External\_Employees%20\_11\_19\_2020.pdf) . If you have any questions/concerns, please contact our HR Department via our secured website (https://www.roseit.com/SecureCommunicationSystem/HRPayrollUpload.aspx) .


Rose International is an Equal Opportunity Employer. All qualified applicants will receive consideration for employment without regard to race, color, religion, age, sex, sexual orientation, gender (expression or identity), national origin, arrest and conviction records, disability, veteran status or any other characteristic protected by law. Positions located in San Francisco and Los Angeles, California will be administered in accordance with their respective Fair Chance Ordinances.Rose International has an official agreement (ID #132522), effective June 30, 2008, with the U.S. Department of Homeland Security, U.S. Citizenship and Immigration Services, Employment Verification Program (E-Verify). (Posting required by OCGA 13/10-91.)