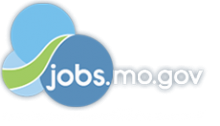 Job Information
Berkley

Senior Data Scientist

in

Chesterfield

,

Missouri
Do you like to work on innovative and creative projects and solve problems? Our Predictive Analytics department is working on an innovative approach to analytics for the insurance field.
Midwest Employers Casualty (MEC) is a member of the W. R. Berkley Corporation, a fortune 500 company, rated A+ (Superior) by A.M. Best Company, based in Chesterfield, MO.
As a company, our mission is to improve the quality of life for employees severely injured on the job and help companies understand and mitigate their risk for workers' compensation injuries.
MEC has a friendly, results-focused work environment. We seek employees who take initiative, are quick to adapt, are dependable, and like working as part of a team.
Description
The Senior Data Scientist will focus on leveraging the company's substantial data assets to deliver actionable and meaningful business insights using predictive analytics / machine learning / artificial intelligence. In addition to building and deploying production models, the Senior Data Scientist will have project management oversight. The Senior Data Scientist will serve as a mentor to junior staff and ensure proper training, adherence to best practices, meeting project timelines, and delivery of sound analytical solutions.
The Predictive Analytics team members are passionate about continuous learning and turning that knowledge into cutting-edge analytical solutions. We strive to deliver innovative analytical tools that generate tangible business results.
Responsibilities
Formulate and develop creative ideas for leveraging the company's substantial data assets

Manage various team projects to ensure deliverables meet business requirements and ensure timely completion.

Translate business requirements, for a given project, into novel technological solutions. Work alone, or in collaboration with team members, to design, develop, and implement predictive models that meet business needs, that integrate into existing business processes, and that deliver sound predictions and/or analytical output.

Continuously evolve team processes and procedures to deliver high-quality analytical solutions.

Act as a mentor and provide training for the junior Predictive Analytics team members.

Ensure the continuous exploration of data, data structures, modeling techniques, algorithms, software, programming languages, and testing methodologies by the predictive analytics team.

Work with various internal and external customers to facilitate adoption of the analytical solutions produced by the team.

Develop controls for the monitoring of analytical solutions to guarantee ongoing accuracy and compliance with regulatory requirements.

Act as lead architect in the development of the analytical solutions.
Position RequirementsFormal Education & Certification
Advanced degree in computer science, mathematics, statistics, engineering, physics or other sciences.

Education should include significant work in advanced mathematics, statistics, and/or data science. Undergraduate or graduate work in computer science is a plus.
Knowledge & Experience
Experience in the insurance industry preferred

Possesses an intense curiosity and determination to explore and solve complex business problems utilizing data, technology, and analytical techniques.

Requires 5 to 8 years of experience as a data scientist or in a related field.

Proven ability to lead advanced analytics projects and deploy predictive models into an automated production environment.

Thorough understanding of project management practices and approaches including waterfall and Agile methodologies. Experience with project management software such as Microsoft Team Foundation Server or JIRA.

Experience with a variety of modeling techniques including, but not limited to, Decision Trees, Naïve Bayes methods, Clustering, Regression, Neural Networks, Support Vector Machines, Markov Processes, and ensemble methods utilizing both structured and unstructured data.

Experience building and deploying deep learning models (e.g., CNN, RNN, LSTM) in a business setting

Thorough understanding of best practices for training, testing and validating predictive models

Advanced understanding of Databases and the SQL Language – SQL Server / Oracle / MySQL

Experience with multiple programming languages – C++, C#, Java, Python, etc.

Experience with operating systems including Microsoft Windows and UNIX.

Experience with big data solutions such as Hadoop and its ecosystem.

Understanding of containerization software such as Docker

Experience with code management (version control) techniques utilizing tools such as Microsoft Team Foundation Server, Github, etc.
Personal Attributes
Excellent listening and interpersonal skills.

Experience working in a team-oriented, collaborative environment.

Ability to translate very complex subject matter into understandable written and oral communications.
Work Conditions
Occasional evening and weekend work to meet deadlines.

Sitting for extended periods of time.

Dexterity of hands and fingers to operate a computer keyboard or mouse, and to handle other computer components.

Lifting and transporting of moderately heavy objects, such as laptop computers and reference books.
Job ID: 2021-4933
Street: 14755 N Outer Forty Drive
Industry:
Financial ServicesInsurance
Seniority Level:
Mid-Senior Level
Job Functions:
Other
Employment Type:
Full-Time