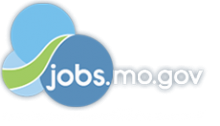 Job Information
Oracle

Payroll Analyst 3-Fin

in

Chesterfield

,

Missouri
Responsible for assisting in the preparation, distribution, and accounting of employee payroll.
Serves as a liaison to employees and third party payroll vendors to ensure payroll processing accurately reflects company specific pay policies. Audits employee pay records and reconciles totals by departmental cost center, location, etc. Participates in payroll system upgrades and implementations. Works directly with employees to resolve outstanding payroll inquiries. Ensures FLSA status is correctly captured in the system per employee. Interprets pay policies, e.g. vacation, LOA, disability, workers compensation, governmental regulations, withholding exemptions, etc. and ensures amounts/deductions are calculated and applied to various accounts correctly. Ensures company compliance with federal and state payroll standards. In house payroll expert, staying current with changes in the law. May assist with audits such as internal, state, federal, etc. for correctly classifying and paying employees. May prepare tax reports and related documentation. Documents payroll processes and procedures. May train other payroll staff. May be back up to those who perform specialized tasks or activities.
Job duties are varied and complex utilizing independent judgment. May have project lead role.
Oracle is an Affirmative Action-Equal Employment Opportunity Employer. All qualified applicants will receive consideration for employment without regard to race, color, religion, sex, national origin, sexual orientation, gender identity, disability, protected veterans status, age, or any other characteristic protected by law.
Job Description
This is a new position as a Reconciliation Specialist and will be part of our Americas Payroll Organization. Our team is responsible for the accurate and timely processing of payroll for multiple countries including the US, Canada and Latin America.
The Reconciliation Specialist will maintain and perform detailed analysis of payroll account reconciliations including but not limited to Federal/State/Local withholding, Banking, and Stock accounts.
Job Responsibilities
Maintain monthly balance sheets produced by our partners in Global Accounting and Controllers group and research out of balance generated through systems and processes.
Collaborate cross-functionally with our Payroll organization and internal stakeholders including Global Controllers, Global Accounting to mitigate risk to the enterprise.
Prevent inaccuracies in and maintain the reliability of financial documents by setting up internal control systems and embracing proper policies for g/l reporting.
Assist with month end, quarter end, and year end reconciliations and audits.
Responsible for executing the escheatment process for payroll checks and maintain the disbursement of reporting and filing unclaimed property.
Recommends and builds process change to manage the requirements of state specific requirements for unclaimed property.
Receives and responds timely to e-mail inquiries within expected turnaround time implemented by the organization.
Participates in payroll system upgrades and implementations.
Lead continuous process improvement projects, provide meaningful proposals and drive implementation.
Perform ad hoc duties and projects as assigned.
*Required Qualifications *
Payroll processing and reconciliation experience, Oracle / ADP proficiency a plus
Knowledge of payroll tax regulations in the US for all Federal, State and Local requirements
3-5 years of payroll and accounting experience
Thorough understanding of employee/employer taxation
Self-starter who regularly takes initiative and can juggle multiple projects while simultaneously demonstrating creativity and judgment.
Ability to maintain confidentiality and exercise extreme discretion
Excellent problem solving/judgment skills, and high level of attention to detail and accuracy
Strong organizational skills, and the ability to work under pressure and meet required deadlines
Advance Proficiency in MS Office.
Job: *Finance
Organization: *Oracle
Title: Payroll Analyst 3-Fin
Location: United States
Requisition ID: 20000X8G