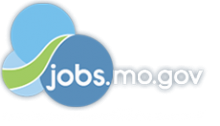 Job Information
Oracle

Oracle NetSuite - Training Education Consultant - Military Veteran Program

in

Chesterfield

,

Missouri
Customizes and delivers education services to external customers.
The Staff Consultant/Instructor is responsible for the success of their assigned Oracle project/training events and committed to superior customer service. They are expected to participate in the development of plans for continuous personal and professional growth. Control aspects of the customer event (i.e. instruction, application implementation, environment, setup etc.) to ensure success. Produce quality deliverables on a project (i.e. assessments, communication, curriculum development, Tutor, eLearning). Continually develop capacity to deliver services that add value to the customer and grow their understanding of basic concepts. Provide support to project team, project management, and upper management. Meet utilization targets. Travel as needed.
Duties and tasks are standard with some variation. Completes own role largely independently within defined policies and procedures. BS or equivalent functional or professional experience preferred. Has obtained or is working towards applicable industry recognized certifications (OCP, CPA, CPIM). Has 1 plus years technical or professional experience using Oracle products, methods or related software.
This is a remote/office based position which may be performed anywhere in the United States except for within the state of Colorado.
Oracle is an Affirmative Action-Equal Employment Opportunity Employer. All qualified applicants will receive consideration for employment without regard to race, color, religion, sex, national origin, sexual orientation, gender identity, disability, protected veterans status, age, or any other characteristic protected by law.
Training Education Consultant – US Military Veteran Program – NetSuite
Company Overview
With more than 420,000 customers, and with deployments across a wide variety of industries in more than 145 countries, Oracle offers a comprehensive and fully integrated stack of cloud applications, platform services, and engineered systems. For more information about Oracle (NYSE:ORCL), visitoracle.com.
Group Overview
Oracle's acquisition of NetSuite in November 2016 brought together the reach of NetSuite's cloud ERP solutions for small to midsize businesses with the breadth and depth of Oracle's enterprise-grade cloud solutions for the back and front office.In 1998, NetSuite pioneered the Cloud Computing revolution, establishing the world's first company dedicated to delivering business applications over the Internet. Today, NetSuite provides a suite of cloud-based financials / Enterprise Resource Planning (ERP) and omnichannel commerce software that runs the business of more than 40,000 companies, organizations, and subsidiaries in more than 100 countries.
Why Oracle NetSuite
Are you motivated to launch your career in a high energy, competitive environment with a leading technology company? Let's have a conversation about how you can make an immediate impact. To start, you will be surrounded by smart, innovative, caring people who are invested in our customers and the community. If you're looking to share your unique perspective and ideas at a collaborative table and help equip all types of businesses achieve their visions, check us out.
Global Education Consultant Program
Our Education Consultant Program prepares staff level candidates for an exciting and rewarding career at Oracle NetSuite.StaffEducation Consultantsparticipate in an initial 3-4-month enablement program focused on building product knowledge, implementation and training skills.
You will learn first-hand how NetSuite impacts our customers' businesses by working alongside NetSuite Professional Services and Education Services Consultants on projects; thereby gaining valuable consulting experience across multiple business environments. NetSuite implementations require ourStaffEducation Consultantteam to understand customer business processes, learn their configuration and use of the NetSuite application, and assess their end user learning needs. They create a customized enablement strategy to deliver training to the customer's users and put in place a continuous enablement plan by blending e-learning, instructor led training and other methods.
This program is designed to hone the core values that you bring as a Veteran and expand your skillset as a civilian.
Each Education Consultant will belong to an industry team that specializes in one or more of these verticals: Software, Services, Retail, General Business, Non-Profit, Manufacturing, Wholesale Distribution. All Education Consultants will learn the basics of working with multiple industries and develop deeper expertise in specific verticals.
Your Responsibilities:
As a Staff Education Consultant, you will have the opportunity to make immediate contributions to the organization as you:
*
o Understand the NetSuite application in all functional areas as they relate to customer learning requirements
o Learn all relevant aspects of current and new product rollouts to ensure ongoing improvement of product knowledge, training and presentation skills, and technical knowledge
o Partner with Customer Success Project Managers and Functional Consultants to develop and deliver user adoption and training plans for customer implementations
o Recommend business best practices from a user adoption, training and business management perspective
o Incorporate learning industry best practices and techniques in daily engagements
o Apply expert knowledge of the NetSuite application to solve the customer business challenge. Actively engages in becoming a vertical expert
o Create a change management and user adoption strategy
o Deliver customer specific end user training including Pre-UAT, Train the Trainer, End User Training and Go Live Support based on their implementation project scope onsite and virtually
o Develop customer specific end user training and reference materials (print and/or eLearning), leveraging NetSuite Universal Content Library assets
o Assume full ownership for success of multiple concurrent customer training projects and deliver on time and on budget with flexibility to manage a changing schedule of differing complexities with ease, grace and some management oversight.
o Mentor others on delivery strategies and internal processes related to job ownership and execution of training. Provide constructive feedback to the Mentees and provide insight on progress to Manager
o Adhere to Education Services Delivery methods, processes, procedures, and policies in the development and delivery of training services
o Participate in the development of new offerings and improvement to processes, providing feedback and suggestions to education program management
Preferred Qualifications:
*
o US Military Veteran recently transitioned from active duty or early-in post-military professional career
o Bachelor's degree in Business Administration/Management, Finance/Economics, Psychology, Human Resource Management, Education or Liberal Arts
o Intelligent, motivated and competitive with a "roll-up-the-sleeves" and "get the job done" attitude
o Strong presentation, training and group facilitation skills, familiar and competent with audience-engagement methods and techniques appropriate for all types of audiences
o Ability to drive value with customers
o Excellent time management skills with the ability to juggle multiple demands and reprioritize as customer timelines shift
o Highly adaptable and open to change so that one may best serve customer's needs
o Excellent written and verbal English skills that can be applied to documentation development, curriculum review, delivery and communication
o Initiative, creativity and a passion to deliver results that make a difference
o Thrive on working in a fast-paced environment
o Effective when working independently and in team environments
o Receptive to feedback
o ERP and/or training experience a plus
US Military Spouses are encouraged to apply.
/As part of Oracle's standard employment process, candidates will undergo a complete background check prior to an offer being extended. These background checks are conducted by a professional third party firm at no charge to the applicant and include: prior employment verification, education verification, social security trace, criminal background check and motor vehicles records (where required for position).Oracle is an Equal Employment Opportunity Employer. All qualified applicants will receive consideration for employment without regard to race, color, religion, sex, national origin, sexual orientation, gender identity, disability and protected veterans status or any other characteristic protected by law./
/If you are interested in working at Oracle and you have more than 1 year of professional full-time work experience (excluding internships, research and/or teaching assistant roles, and/or military experience), please apply to Oracle's experienced job openings. For information on currently open positions at Oracle, please visit/http://oracle.com/goto/careers.
Job: *Training
Organization: *Oracle
Title: *Oracle NetSuite - Training Education Consultant - Military Veteran Program *
Location: TX,Texas-Austin
Requisition ID: 210001FP
Other Locations: United States