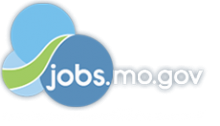 Job Information
Berkley

Marketing Coordinator

in

Chesterfield

,

Missouri
Midwest Employers Casualty (MEC) is a member of the W. R. Berkley Corporation, a fortune 500 company, rated A+ (Superior) by A.M. Best Company, based in Chesterfield, MO. We improve the quality of life for employees severely injured on the job and help companies understand and mitigate their risk for workers' compensation injuries. MEC has a friendly, results-focused work environment. We seek employees who take initiative, are quick to adapt, are dependable, and like working as part of a team.
DESCRIPTION
The Marketing Coordinator is part of a marketing team that is responsible for providing support to various marketing functions, which includes maintaining data, content distribution, project management and event planning support.
RESPONSIBILITIES
INTEGRATED MARKETING & OPERATIONS
Website/Portal
To respond timely to client requests for online access and safety related information for all regions. Requests include:
Email requests received via help@mecasualty.com – answer customer questions and/or route emails to the appropriate MEC team member.

Fulfill requests to set up new users.

Verify the user's account association for setup.
Salesforce
Maintenance (Manual)

Set up new accounts as requested.

Monthly account updates for renewals and new business.

BPMI – Fulfill requests sent related to changes to the account/policy which include BOR, premium, effective dates, contact changes, etc.

Special Projects that require data cleanup and testing.
FUNCTION: INSIGHTS, ANALYTICS & REPORTING
Develop and distribute reports to Sales, Claims, UW that include actionable data derived from email campaigns, conferences, market changes and competitor information. Update Salesforce as needed.
FUNCTION: BRAND
Conferences and events support
Work with AVP to plan and execute external events for customers, which includes Platinum, client receptions, conference events as requested. Administrative items include:
Setting up and managing travel applications for guests.

Coordinating vendor meetings, and organizing documentation received from vendors.

Updating project plans and gathering guest data for the event.

Tracking event-related expenses.

Providing on-site support, as needed.

Conference management support
FUNCTION: DELIVERY & DISTRIBUTION
Email Marketing
Distribute internal and external communications.

Manage tracking documentation for upcoming and sent campaigns.

Participate in A/B testing for email and LinkedIn content.

Attend monthly Marketing team meetings to brainstorm ideas and provide updates on campaign status.
Podcasts and Webinars
Work with Digital Marketing Specialist to post content on various platforms and manage tracking documentation for upcoming and posted content.
POSITION REQUIREMENTS
Formal Education & Certification
KNOWLEDGE & EXPERIENCE
5-7 years of experience

Salesforce or CRM experience

Technically competent with digital platforms (email, web, podcasts, online surveys)

Strong written and verbal communication skills

Experience working in a team-oriented, collaborative environment

Project management experience
Company Perks
Excellent benefits package

Profit sharing and bonus

Flextime with core hours

Tuition/training reimbursement
Job ID: 2021-4740
Street: 14755 N Outer Forty Drive
Industry:
Financial ServicesInsurance
Seniority Level:
Associate
Job Functions:
MarketingOtherWriting/Editing
Employment Type:
Full-Time