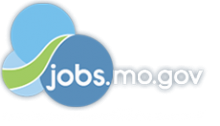 Job Information
Oracle

Director of Internal Communications & Content Creation

in

Chesterfield

,

Missouri
Development of communication programs to promote Oracle's products & services.
Direct all marketing activities within the context of the overall corporate plan for the achievement of short and long term business objectives, increased profit and market control. Be an active member of the global Marketing team to ensure consistency of marketing campaigns and messages. Disseminate key corporate information to the line-of-business and geography operations pertaining to new product development/launches. Act as a liaison with management to ensure that marketing activities are in support of sales plans. Direct marketing resources and budget to be deployed using the most appropriate marketing mix for the line-of-business and/or geography. Ensure consistency between global directions and single-geography and/or line-of-business implementation choices. Implement and monitor advertising campaigns on a line-of-business and/or geographical basis. Maintain necessary contact with major suppliers, agencies, customers, industry associations and government representatives to achieve marketing objectives. Provide effective performance management: set clear goals for all staff, provide regular feedback on performance and conduct a formal appraisal at the conclusion of the fiscal year. Manage the activities of the staff according to overall marketing strategies and budgets. Implement organizational changes in line with changing business & market needs.
Assists in the development of short, medium, and long term plans to achieve strategic objectives. Regularly interacts across functional areas with senior management or executives to ensure unit objectives are met. Software business management experience. Sales and Marketing experience in the IT industry. E-business Internet practical know-how. Professional credentials in Marketing, Academic credentials desirable. Past experience in Sales desirable.
This is a remote/office based position which may be performed anywhere in the United States except for within the state of Colorado.
Oracle is an Affirmative Action-Equal Employment Opportunity Employer. All qualified applicants will receive consideration for employment without regard to race, color, religion, sex, national origin, sexual orientation, gender identity, disability, protected veterans status, age, or any other characteristic protected by law.
Director of Internal Communications & Content Creation
We are looking for an individual who can successfully lead a team responsible for internal communications and content creation for our global community of infrastructure, security and IT teams within the Cloud Operations organization at Oracle NetSuite. This leader is highly strategic, creative, collaborative and hands-on.
This role has the goal of creating a central place where our community of employees (new hires and existing) can learn, grow and contribute through relevant content, exceptional navigation and user experience.
This individual will be responsible for developing and leading a world-class content and communications team dedicated to successfully showcase the value, services and culture of the Cloud Operations organization by centralizing and creating content, encompassing storytelling in all forms such as blog, video-script, whitepaper, research report or guide, use case, or other.
We are looking for a leader who understands technology and has proven experience working with IT infrastructure, cloud, data center and security teams and has the necessary skills to communicate and collaborate with them.
This role involves partnering closely with executive technical leaders, creating the communication and content strategy and overseeing the execution of a range of high-impact communications and content creation and learning programs.
_Responsibilities_
Partner closely with Cloud Operations Executives to develop a content and communications strategy and vision

Lead an exceptional team of verbal and visual communication professionals.

Oversee and participate in the execution of the strategy as editor in chief, arbiter of best practices in grammar, writing, and style

Identify the needs of content creators and execute on resources, like templates and platform development, to support a broad community of contributors

Focus on maintaining UX Design quality and Oracle best practices across all forms of communication and content repositories

Ensure all content is consistent in terms of style, quality and optimized for search and user experience

Gather performance insights and metrics through usability testing and analytics to ensure effectiveness and identify opportunities for improvement
*Minimum Qualification*
Bachelor's degree

Experience with cross-functional leadership

Experience working with technology executives, VP and above

Experience managing a team across multiple regions

Minimum of 10 years in a global content role; including writing experience with B2B technology companies; experience in the Data Center, Cloud and / or Cyber Security space

IT journalist, editor, editor-in-chief experience is highly desired

Experience working with visual design or videography highly desired, but not required

Proven experience utilizing Atlassian products such as Confluence

Experience working with Fortune 500 or Ad Age 100 companies
Job: *Information Technology
Organization: *Oracle
Title: Director of Internal Communications & Content Creation
Location: United States
Requisition ID: 2100080R