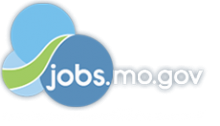 Job Information
Oracle

Corporate Counsel - Securities

in

Chesterfield

,

Missouri
Provide legal support across all lines of business enabling profitable growth while mitigating legal risks and assure adherence to governance policies, ethics, and country specific laws and regulations
Responsible for providing legal advice to the organization. Close liaison to business in providing a variety of corporate and commercial legal services. May perform litigation on Oracle's behalf or coordinates litigation and other legal, administrative or investigative actions handled by outside counsel. May draft, review, and negotiate major and/or non-standard technology contracts with public and private sector customers, including licensing agreements, professional services agreements, and cloud services agreements. May advise on legal issues involving government and regulatory compliance. Responds to ad hoc queries to include identification, analysis, and evaluation of risks in order to provide appropriate legal solutions. Works closely with other lawyers throughout Oracle and coordinates legal matters handled by outside lawyers. Demonstrates deep general commercial or functional knowledge across a sub discipline within the individual's specialty area(s), (e.g., general corporate law, antitrust/competition law, securities compliance and regulatory, employment law, immigration law, cloud transactions, data privacy, risk management asset-backed financing, contract management, intellectual property, trade secrets, advertising law, registration and other resolutions specific to the computer and technology industry)
Job duties are varied and complex utilizing independent judgment. May have project lead role. 5 years related experience. Bachelors degree in computer science, computer engineering, or similar background is a plus for roles within certain sub disciplines. Completed law degree and member of bar association in relevant jurisdictions. Excellent legal skills and business judgment in areas of responsibility. Proficient writing skills.
This is a remote/office based position which may be performed anywhere in the United States except for within the state of Colorado.
Oracle is an Affirmative Action-Equal Employment Opportunity Employer. All qualified applicants will receive consideration for employment without regard to race, color, religion, sex, national origin, sexual orientation, gender identity, disability, protected veterans status, age, or any other characteristic protected by law.
Location:Telecommuting / remote from within the US, except within the state of Colorado.
The Corporate, Securities and Acquisitions Group within Oracle's legal department is responsible for all legal affairs relating to the Board of Directors and its committees, corporate governance, periodic SEC reporting, securities matters, Oracle's global corporate structure and Oracle's mergers and acquisitions program, among other duties.
As Legal Counsel for this team, you will join a collaborative team in a fast-paced environment. This position is best suited for someone who enjoys juggling a variety of tasks, can evaluate alternatives quickly and provide meaningful and prudent assistance and support to internal executive-level clients.
If this sounds exciting, we'd love to hear from you!
Specific Responsibilities for this Role
_Board and Committee Matters_: Assist with supporting Oracle's Board of Directors and Board committees, including preparation of agendas, minutes, presentation materials and legal updates. Update committee charters and be familiar with NYSE rules regarding board independence and committee functions.

_Annual Stockholders' Meeting_: Provide support for Oracle's Annual Stockholders' Meeting by drafting the annual proxy statement and all related materials, including opposition statements, director and officer questionnaires and meeting scripts.

_SEC Reporting/Securities_: Assist with Oracle's compliance with U.S. securities laws and NYSE requirements, including the preparation of Oracle's periodic reports (10-K, 10-Qs, 8-Ks, etc.), Section 16 filings and Registration Statements (S-3, S-8). Assist in responding to SEC inquiries and comment letters.

_Press Releases/Earnings Releases_: Oversee compliance with Oracle's Quiet Period Policy and review all earnings releases and related scripts.

_Corporate Finance_: Assist with Oracle's financing transactions and work with the Oracle Treasury department on a variety of debt financings and other related matters.
Qualifications
The successful candidate will:
Hold a law degree from a competitive law school

Have passed the bar and be licensed in good standing to practice law

Have at least 4 years of corporate governance and securities law compliance experience at a top law firm

Be a "problem-solver," and not just an "issue-spotter"

Demonstrate good judgment and integrity

Have a professional demeanor and maturity to interact with senior executives and Board members
Oracle's Modern Approach to Work and Other Perks
Oracle has implemented a flexible employee work location policy. This means that employees can work from home part time or all the time even after the Covid pandemic is over. Oracle believes that by letting our employees choose where to work (home, a local office or a mixture of the two) we further improve their quality of life.
In addition to allowing employees choice in where to work:
We invest in our people using internal and external trainings, conferences and other resources.

We don't just respect differences—we celebrate them. We believe that innovation starts with inclusion and to create the future we need people with diverse backgrounds, perspectives, and abilities. That's why we're committed to creating a workplace where all kinds of people can do their best work.

We have fantastic benefits, ranging from insurance (medical, dental, and vision) to 401k matching to an Employee Stock Purchase Program.
Job: *Legal
Organization: *Oracle
Title: Corporate Counsel - Securities
Location: United States
Requisition ID: 2100082S