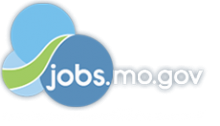 Job Information
Oracle

Consulting Technical Manager

in

Chesterfield

,

Missouri
As a recognized authority and leading contributor within their practice, this senior-level consulting position provides consistent high quality and innovative solution leadership to a project team. Leads the solution design and implementation aspects of engagement(s) ensuring high quality, integrated software solutions within constraints of time and budget.
Analyzes business needs to help ensure Oracle solution meets the customer s objectives by combining industry best practices, product knowledge, and business acumen. Exercises judgment and business acumen in selecting methods and techniques to deliver functional and technical solutions on non-routine and very complex aspects of applications and technology installations. Provides direction and mentoring to project teams, and effectively influences customer leadership on key decisions. Supports the business development efforts by pursuing new opportunities and extensions. Collaborates with the consulting sales team by providing domain expertise. Resolves complex customer issues by recommending and implementing solutions. Demonstrates expertise in multiple business processes across two or more product families or ability to architect and design technology solutions encompassing multiple products and make decisions based on impact across the stack.
8-10 years of experience relevant to this position including 4 years of consulting experience. Prior team leadership or management experience preferred. Undergraduate degree or equivalent experience preferred. Product or technical expertise relevant to practice focus. Ability to communicate effectively. Ability to build rapport with team members and clients. Strong influencing and negotiation skills. Ability to travel as needed.
This is a remote/office based position which may be performed anywhere in the United States except for within the state of Colorado.
Oracle is an Affirmative Action-Equal Employment Opportunity Employer. All qualified applicants will receive consideration for employment without regard to race, color, religion, sex, national origin, sexual orientation, gender identity, disability, protected veterans status, age, or any other characteristic protected by law.
Tech Services is a key team within Oracle Marketing Cloud working with new and existing customers to architect, scope, design, and configure new product implementations, advanced project builds, custom solution development, and general product consultation. The Tech team are product masters who deliver highly efficient and customized technical solutions enabling maximum product usage.
SPECIFIC RESPONSIBILITIES
Scope: Leverage expert product knowledge to design solutions based on client requirements and provide consultation to client marketing and technical teams while serving as the single point of contact for all technical aspects of client implementations and becoming a trusted technical leader.

Technology: represents the end user in providing feedback to product management for the Responsys, Infinity & CX Audience products. Contribute to product direction through regular feedback: changes in industry demands, roadmap, usability (Oracle and Client user stories), bugs, and Technical efficiencies. Works to stay current with new product features

Delivery excellence: Contributes to and follows standard process and governance practices, application of reusable artefacts, and implementation of industry best practices. Leads product consultants in implementing solution designs and maintaining process governance.

Department documentation: responsible for the creation and maintenance of client requirements, implementation and solution design documentation

Best Practices: work directly with team and cross-functional stakeholders to help drive implementation best practices and successful project landings.

Collaboration: with sales, solution engineers, account, campaign, expert, implementation, and project teams to identify digital strategies and solutions that will best meet client's needs. Ability to develop, maintain and nurture 1:1 relationships with client technical and marketing teams

Culture: Drive a team player culture, with a focus on positive values, collaboration and creating a positive and successful working environment.
RELEVANT EXPERIENCE and TRAINING
8-10 years relevant experience in digital marketing platform implementations and technical solution delivery including 4 years of consulting experience

Strong customer facing experience working with both IT and Marketing contacts

Working knowledge of project management methodologies and documentation

Strong time management, influencing and negotiation skills

Self-starter with strong initiative

Ability to work in a fluid environment and deliver results

Significant API knowledge

Skilled in languages including SQL, HTML, Java, Javascript, Unix

Excellent knowledge of Microsoft Office suite including Project, Visio, PowerPoint and Word.

Strong communication and presentation skills with the ability to communicate and negotiate in a professional manner with clients and internal staff.

Bachelor's degree in Business, Marketing, Information Technology or related degree

Ability of travel as needed
Job: *Consulting
Organization: *Oracle
Title: Consulting Technical Manager
Location: United States
Requisition ID: 210006HY