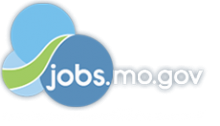 Job Information
Oracle

Competitive Pricing Analyst

in

Chesterfield

,

Missouri
Overlay sales personnel providing specialist product expertise to the sales force.
Partners with Account, Technology, and Application sales representatives to qualify and close new business on Oracle solutions. Provides specific industry or product expertise to facilitate the closing of deals within sales representatives territory. Interacts with sales team to architect the solution, and develop and execute solution strategies for market. Manages solution opportunities to obtain appropriate and necessary resources for all qualified opportunities. Leads teams in the sales process for establishing market visibility and deal visibility. Presents/demonstrates solution to high level clients and industry conference attendees. May provide training to field sales on industry/solutions. Builds and maintains a network and up to date specific industry or product knowledge.
Job duties are varied and complex, needing independent judgment. May have project lead role. 5 years field sales experience. Subject matter expertise in industry/product space. Knowledge of key industry leaders and management. Knowledge of Oracle competition. Presentation and product demonstration experience. Understanding of software and consulting arenas. Excellent communication, negotiating, and closing skills with prospects and customers. Travel may be needed. BA/BS degree in related field.
Oracle is an Equal Employment Opportunity Employer. All qualified applicants will receive consideration for employment without regard to race, color, religion, sex, national origin, sexual orientation, gender identity, disability and protected veterans status or any other characteristic protected by law.
Senior Pricing Analyst
As part of the Competitive Intelligence Pricing group, you ll play an integral role in ensuring our day-to-day financial health. You and the team will support Oracle | NetSuite s growth, both top and bottom line, by applying the same level of innovation toward pricing matters as we do toward our products and services. Candidate should be comfortable working across diverse stakeholder groups including C-level executives, sales teams, marketing teams, product teams, engineering teams and data analysts. The Competitive Intelligence Pricing team is responsible for the implementation of pricing for all Oracle | NetSuite branded products for all Oracle | NetSuite markets. This team manage highly confidential data and works closely with cross-functional partners such as Operations, Product Marketing, Product Development, Sales Leadership and Executive Management to support strategic product related events and initiatives involving pricing. The Senior Principal Pricing Analyst role is highly operational, system driven, and adept in project management and problem solving.
Description
The role of the Pricing Analyst is to manage, organize and validate large volumes of master data related to Oracle | NetSuite branded products in order for the data to be consumed by Oracle | NetSuite s various go-to-market channels. The analyst will be working with cross-functional business partners as well as internal team members to perform the job responsibilities that include managing country and channel offerings, localizing product assortments, and implementing various pricing related data elements. The analyst will be required to understand data flows and system interfaces in multiple systems to successfully manage his/her processes and provide support to downstream business partners. Additionally, the analyst will be a strategic member or leader of several systems, process improvement, and strategic business initiatives.
Key Qualifications:
Self-starting, great teammate

Excels at working with large volumes of data

Ability to work effectively under deadlines and high-profile deliverables with minimal direct supervision

Proven ability to interface with cross-functional organizations to provide optimal collaborative solutions

Track record of finding opportunities for improvement, recommending solutions, and implementing them

Develop tools and capabilities for evaluating new market opportunities (e.g., surveys and qualitative research, competitive research and rapid market testing tools)

Develop a system for monitoring and managing pricing integrity and the financial health of our products and markets

Effective verbal and written communication skills, including presenting complex concepts in straight-forward ways

Partner with the product, marketing, sales, sales operations and finance teams to develop and align resources behind our Go to Market vision then operationalize those solutions
Job: *Sales
Organization: *Oracle
Title: Competitive Pricing Analyst
Location: United States
Requisition ID: 19000BVU