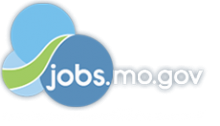 Job Information
Oracle

Business Analyst 4-Ops

in

Chesterfield

,

Missouri
Provides programs to improve operational efficiency, consistency, and compliance in support of the organization*s financial and tactical business objectives. Provides business practices and processes. Develops, communicates, and trains the organization on business practices and processes.
Serve as a liaison with other divisions such as Finance, Contracts, HR, Legal, Shared Services, Accounts Receivable, Purchasing, and Risk Management in an effort to ensure accurate and timely transaction processing. Collect, input, verify, correct, and analyze data to measure key performance indicator actual versus business objectives. Provide updates to management regarding budget to actual, informing them of deviations and opportunities. Provide management with economic impact and compliance issues surrounding key business decisions and/or deals. Communicate Oracle Business Practices to the organization and monitor process and approvals for full compliance. Drive implementation of new processes and procedures.
Leading contributor individually and as a team member, providing direction and mentoring to others. Work is non-routine and very complex, involving the application of advanced technical/business skills in area of specialization. Ability to collect, organize, and display data in spreadsheet format. Follow-through skills necessary to get information from internal and third parties and have data errors/omissions corrected. For this, relationship management skills strongly desired. Strong written and verbal communication skills. 8 plus years relevant work experience.
This is a remote/office based position which may be performed anywhere in the United States except for within the state of Colorado.
Oracle is an Affirmative Action-Equal Employment Opportunity Employer. All qualified applicants will receive consideration for employment without regard to race, color, religion, sex, national origin, sexual orientation, gender identity, disability, protected veterans status, age, or any other characteristic protected by law.
The NACT Operations team is seeking a Data Visualization Specialist to help design and innovative rapid business intelligence solutions and analytical insight that support internal business and executive teams with essential information for more informed decisions.
The Data Visualization Specialist will be focused on translating statistical and analytical data in ways that are optimized for our sales leaders and business management teams, spanning the North-America Cloud and Technology business. This role will be responsible for turning complex data into clear and concise information through visual displays, leveraging a deep understanding of the fundamental principles of information design, user interaction, and visual best practices that resonate with viewers. This role will also understand corporate standard data and tools, and have a drive for delivering high performance solutions on big data.
We are looking for someone who can interpret requirements, make informed design decisions and collaborate to deliver high quality finished analytics and knows when and how to leverage standard design patterns, guidelines, and libraries. Additionally, this role will work within the team across subject-matter-experts, business-analysts and data-scientists to design and implement production-ready data solutions to facilitate data analyses, exploration, simulation, and reporting
Key Qualifications:
5 years of experience designing and implementing high-performance, simple analytic solutions
Deep experience using Oracle Analytics Cloud or similar for ad-hoc analysis and dashboards
Experience with data visualization methodologies and frameworks
Experience with web technologies is a plus
Proficient in SQL
Experience working with big data
Outstanding written, verbal, and presentation skills with the ability to develop and present conclusions and recommendation to senior executives
Able to work effectively on sometimes ambiguous data and constructs within a fast changing environment, tight deadlines and priority changes
Proven ability to manage multiple projects at a time
Highly motivated and responsible for self-learning
Job: *Business Operations
Organization: *Oracle
Title: Business Analyst 4-Ops
Location: United States
Requisition ID: 210007G5