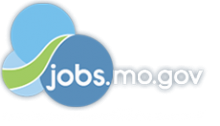 Job Information
Adecco Staffing

Audit Analyst

in

Chesterfield

,

Missouri
Adecco is assisting a fortune 500 manufacturing client seeking an Audit Analyst in Chesterfield, MO!
Location: Chesterfield, MO 63017
Duration: 3 months ( possible extension or contract to hire)
Pay rate: $53.00+ /hour W-2
Audit Analyst
Initial 3 month with contract to hire or extension
Successful candidates will have internal audit experience - must have at least 1 year of internal audit experience
Audit experience from Big 4 firm would be ideal but not required - will consider other backgrounds
SAP or similar systems experience preferred.
CPA or CIA preferred
SUMMARY:
CPA or CIA is nice to have but not requirement
Responsible for planning, coordinating, and executing risk-based operational, SOX, IT, and compliance audits of both domestic and international locations, as well as audits of significant business partners.
This includes the application of critical thinking and analysis skills in order to assess risks and trends within key accounts and processes and to identify process improvements and best practices for implementation.
These results must be achieved in a manner that enhances the overall organization and is accomplished through performance of the following competencies:
Critical Thinking, Analysis and Decision Making, Teamwork, Influence, Collaboration, Initiative, Customer Focus, and Achieving Results.
This position reports administratively to the Audit Manager but will take on various roles within the audit project team based on specific projects assigned.
Requires someone who is a team player and is open to diversity, as they will work with Colleagues around the world.
Successful c will be high caliber, motivated individuals that have potential to serve as future leaders within the broader business.
ACCOUNTABILITIES:
Perform planning activities for audit projects, based on an analysis of risk and objectives to ensure the audit is efficient and effective.
Execute the audit program ensuring adequate documentation to complete the internal audit and support the conclusions reached.
Evaluate, document and analyze business processes and be able to provide recommendations for improvements.
Identify potential control weaknesses, irregularities, discrepancies, and deviations from prescribed procedures, policies, and practices to help the Company improve performance and meet regulatory requirements.
Communicate to auditee and stakeholders the objectives and results of the audit in both written and verbal form and track follow-up and resolution to any identified issues.
Provide internal control and business process guidance in an advisory manner.
SKILLS and EXPERIENCE:
• Bachelors degree in accounting, business, or related field
• 1 to 3 years of auditing experience or applicable business experience
• Basic knowledge of Sarbanes-Oxley, auditing theory and practice, accounting and finance, and general familiarity with information systems controls
• Excellent analytical and critical thinking skills
• Demonstrated initiative in learning new systems and processes
• Ability to remain flexible and multi-task in a complex and fast-paced environment
• Excellent oral and written communication skills
• Ability to work both independently and as part of a project team
• Project management and leadership skills
• Proficient with MS Office (Word, Excel, PowerPoint, Outlook, Visio)
• Position requires travel from 15% to 25%, including international travel
PREFERRED SKILLS and EXPERIENCES:
• Professional certification (CPA, CIA, CMA, etc.)
• Public accounting experience
• Prior consumer product industry experience and/or manufacturing experience
• Prior experience with data extraction/analysis in an SAP environment
• Multi-language skills particularly Spanish, Chinese, German, or Japanese is a plus!
Successful completion of full background check, drug screening, employment and education verification required upon offer
Applicants must be currently authorized to work in the United States on a full-time basis. This employer will not sponsor applicants with the following work visas:H1B, H2B, H4, E3, TN1 Adecco direct W2 only no 3rd party or C2C accepted
How to Apply: Click on "Apply Now" to be considered for this position or any other opportunities with Adecco.
If you have any questions surrounding the application process, reach out to: Patricia.Landay@adeccona.com
Adecco Group is a global leader in HR services. Our group connects over 700,000 associates with our business clients each day through our 6,600 offices in over 70 countries and territories around the world. We offer employment opportunities at any stage in your professional career. Contact us today to discuss available contract and direct hire positions. Adecco Group provides one of the most comprehensive benefits packages in the industry to contract workers.
Equal Opportunity Employer