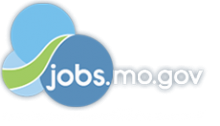 Job Information
MERS/MO Goodwill Industries

Financial Counselor

in

Caruthersville

,

Missouri
MERS Goodwill is looking for passionate, high-energy individual to join our MWA team. The position is full-time weekdays, has excellent benefits, Work with low income individuals and families to help them get back on track with their finances and must be willing to obtain Credentialing in Financial coaching.
Please apply to the link below (applying requires completing an application on our company's website)
https://www.paycomonline.net/v4/ats/web.php/jobs/ViewJobDetails?job=41852&clientkey=1352E8F284372594E4F440978E98C061
Primary Duties Include:
Provides financial counseling to individuals without judgement to: create a working budget to control and prioritize debt/expenses/spending.

Explore expenses for opportunities for reduction review and analyze spending patterns review on-going expenses for hidden or optional features that can be eliminated.

Teach money saving strategies identify sources of excessive spending, borrowing of funds and other family issues that may drain budgets identify strategies that worked in the past plan for emergencies.

Foster self-advocacy makes referrals to community partners coordinate with creditors to help negotiate lower monthly payment amounts, establish plans for repayment

Avoid loss of vital resources like housing, transportation, childcare help repair credit offer education on personal debt-relief strategies, such as tracking spending, exploring the possibility of debt consolidation, bankruptcy protection, and applying of assistance or subsidies maintain strict confidentiality.

Must be able and willing to travel.
Qualifications:
Associates or Bachelor?s degree Previous experience in credit counseling, personal finance, or budgeting.

3+ Prior experience working with low-income families.

Must posses strong mathematics skills, and computers skills

Excellent written/verbal communication skills.

Valid drivers license, current auto insurance, and independent transportation required.
MERS/ MO Goodwill considers applicants for all positions without regard to race, color, religion, sex, national origin, age, marital or veteran status, the presence of a non-job-related medical condition or disability or any other legally protected status.
Reasonable accommodations may be requested by contacting HR and are provided whenever reasonable to assist employee's in performance of job duties.
MERS/ MO Goodwill requires various background, records and drug checks/test upon employment