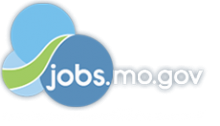 Job Information
Dairy Farmers of America

QA Records Review Specialist

in

Cabool

,

Missouri
Position : QA Records Review Specialist
Location : Cabool, Missouri
Requisition ID: : 11741
General Purpose:
The Records Specialist is responsible for compiling, reviewing, and filing, LACF and production records for all
Canned products produced at the facility.
Job Duties and Responsibilities:
Continuously drive the facility's culture toward a higher level of safety. Challenge status quo safety behaviors, engage in Safety initiatives and ensure safety related training is attended by all employees.

Ensure the job functional activities remain in or exceed the standards and specifications established by Quality Assurance.

Drive key performance within area of responsibility and participate in making recommendations for necessary changes to enhance the business objectives.

Initiate and drive continuous improvement activities within the responsibilities of this position, its department, and other areas of the facility as part of the team to ensure plant sustainability.

Ensure good business communication practices are engaged at all levels to ensure key stakeholders are well informed, have the ability to appropriately respond.
§ Prepare and organize the canning Operator logs and charts for upcoming productions
§ Manage the review and recording keeping of the production records for accuracy and address incomplete or inaccurate information and file Low Acid Canned Food (LACF) records
§ Manage and maintain the tracking spreadsheet on record returns
§ Collect and process records for Thermal Process Deviations
§ Ensure all production documentation for each production period are correlated together including the Final Formulation
§ Ensure key stakeholders are informed of non-conformance production by entering the Phase information and keep the data up to date with a current status disposition.
§ Create daily efficiency and case count reports and work with the Finance Department to ensure the calculations are completed daily
§ Input information in C of A sheets
§ Maintain Downtime Spreadsheet for LACF Production
§ Prepare MBR's for production
§ Ensure all forms for Canning Department are well maintained, accurately filled out and filed according to production / QA & Compliance needs
§ Manage and maintain the Record Storage / Disposal area to ensure documents are secure and disposed of based on the record retention policies. Ensure all departments are notified of "Shred Day"
§ Cross functional trained to provide backup for Switchboard / visitor arrivals
§ Other duties may be assigned as required that are within the FLSA status of this position
Knowledge, Skills and Abilities:
Minimum Requirements
Associates degree in related field or High School / equivalent diploma with 3 years of related experience

1-3 years of relevant work experience

Computer skills – Microsoft Word, Excel, PowerPoint, and Outlook

Must be able to read, write and speak English
Preferred Qualifications
§ Bachelor's degree in related field
§ Food, Beverage or Pharmaceutical Manufacturing experience
§ Good Manufacturing Practices administration experience
§ Accounting or bookkeeping experience
§ Computer skills- SAP
DFA Physical Demands and Work Environment
See below
Reporting to this Position:
§ None
Travel:
(Click on the appropriate box)
xNo travel required
5%-15% (1-3 times per year)
☐15%-25% (1-2 times per quarter)
☐25%-50% (up to 1 week per month)
☐50%-75% (up to 2 weeks per month)
☐75%-100% (3+ weeks per month)
FA Physical Demands and Work Environment
Place an "X" in the appropriate response
Never
0% of shift
Occasional
1-33% of shift
Frequent
34-66% of shift
Constant
67-100% of shift
Physical Demands
Sit
X
Stand
X
Walk
X
Grasp, handle, twist or type
X
Reach (forward or overhead)
X
Climb (stairs or ladder)
X
Squatting, kneeling or bending
X
Push/pull
X
Crawling
X
Lifting/Carrying
Up to 10 pounds
X
Up to 25 pounds
X
Up to 55 pounds
X
Up to 75 pounds
X
75-100 pounds
X
Work Environment
Toxic Chemicals
X
Outdoor weather conditions
X
Wet or humid conditions (non-weather)
X
Extreme cold (non-weather)
x
Extreme heat (non-weather)
X
Loud noises
X
Dust
X
Fumes
X
Ability to work around dairy products
X
Work in tight or narrow spaces
X
Working in, around & over lines/obstacles
X
Working under stressful conditions
X
Ability to work with limited Supervision
X
Typical office environment
X
Typical manufacturing environment
X
Typical farm environment
X
Sensory Demands
(Check all that apply)
☒ Verbal Communication ☒ Reading
☒ Hear ☒ Writing
☒ Taste
☒ Smell
☒ Touch
Vision
(Check all that apply)
☒ Close vision (clear vision at 20 inches or less)
☐ Distance vision (clear vision at 20 feet or more)
☐ Color vision (ability to identify and distinguish color)
☐ Peripheral vision (ability to observe an area that can be seen up and down or to the left and right while eyes are
fixed on a given point)
☐ Depth perception (three-dimensional vision, ability to judge distances and spatial relationships)
An Equal Opportunity Employer