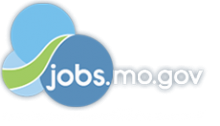 Job Information
Hunter Engineering

Accounts Receivable Lead

in

Bridgeton

,

Missouri
Hunter Engineering Company is a world leader in automotive service equipment, offering state-of-the-art wheel alignment systems, wheel balancers, lift racks and more. Hunter equipment is approved and used by vehicle manufacturers, automobile and truck dealers, tire dealers and automotive service facilities around the world. We are currently seeking an AR Lead for our Finance & Accounting operations.
The AR Lead will be responsible for pursuing financial settlement objectives for a diverse customer base while establishing and strengthening customer relationships. This position will interact with customers, sales and other internal cross-functional departments that have an impact on the revenue settlement cycle and will be responsible for resolving payment barriers for their assigned accounts while understanding the complexities of the business. The AR Lead must be experienced, strategic and a customer-focused professional with the ability to lead process improvements through to completion. The ideal candidate must be self-motivated, results driven and a team player. The location will be at Hunter Engineering Company's headquarters in St. Louis, Missouri.
Responsible for building partnerships with our valued customers, ensuring necessary information is obtained and maintained to keep accounts current for our Domestic and Export portfolios.

Responsible for reconciling Export portfolios and collaborating cross functionally with Sales, Accounting and Customer Service departments to resolve any account issues, past due items or disputes.

Responsible for reviewing and releasing all orders on hold awaiting review for domestic and export.

Responsible for obtaining a good understanding of the complexities of the business and customer requirements.

Responsible for Warranty/Return process for Export portfolio.

Responsible for preparing, reviewing, and analyzing weekly/monthly AR reports specific to Export portfolio.

Identifies inefficiencies, brings solutions and recommendations to the table and leads process improvements.

Responsible for stepping in and backing up other AR personnel.

Handles other related activities and special projects as needed.

Bachelor's Degree in Accounting, Finance, or related field.

Minimum 5 years of increasing responsibility within AR/Finance/Credit & Collections roles.

Experience in Credit and Collections in a Manufacturing environment strongly preferred.

Process improvement experience preferred.

Strong ability to plan, prioritize, delegate and manage multiple tasks.

Effective communication skills (both written and verbal).

Ability to work with a team as well as independently.

Ability to see the larger picture and communicate initiatives and goals that are larger than this position's responsibilities.

Excellent organizational skills; Ability to manage multiple projects simultaneously.

Strong proficiency with Microsoft Office Suite; heavy experience in Access, Excel and Word.

AS400 experience a plus.
External Company URL: www.hunter.com
Street: 11250 Hunter Drive