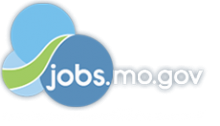 Job Information
Hunter Engineering

Accounting Manager

in

Bridgeton

,

Missouri
Hunter Engineering Company, a global leader in the development and manufacturing of computer-based automotive service equipment, is seeking an experienced Inventory and Cost Accounting Manager to join our team. Founded in 1946, Hunter has a history of product ingenuity and growth and has been a worldwide market leader for decades. Our computer-based products set the quality and technological standard in the industry. Hunter Engineering Company offers state-of-the-art automotive service equipment such as wheel alignment systems, wheel balancers, tire changers, lift racks, and brake testers.
This position will join a high-performance department in a customer-focused organization. The Inventory and Cost Accounting Manager will be a results-oriented change agent who is also an effective business systems thinker. This dynamic role requires an energetic, forward-thinking, and highly motivated individual with superior problem-solving abilities.
The Inventory and Cost Accounting Manager will serve as the point person for the Finance Department on multiple cross-functional systems and continuous improvement projects. In addition, the role will lead a team of four accountants that are charged with supporting the inventory and cost accounting functions of the business, as well as providing data for use in evaluating the operational performance of the business. The location will be at Hunter Engineering Company's headquarters in Bridgeton, MO.
Operations:
Supply financial information to support the review of manufacturing KPI's

Work with manufacturing operations team to coordinate the annual physical inventory

Coordinate physical inventory observation with external auditors

Cost Accounting:

Set standards for labor, materials, and overhead

Review standard absorption rates and bill of materials

Review labor variances and recommend time studies, as needed

Review gross margin analysis on all products

Review inventory for slow moving or obsolete items

General Ledger:

Support the monthly and annual close process

Review monthly journal entries, reconciliations, roll-forwards and other periodic deliverables for areas of responsibility

Review subjective accrual estimates, such as reserves for inventory obsolescence and scrap

Review account activity for expected and unexpected variances, to provide meaningful summary analysis of movements.
Other Duties:
Manage, coach, and develop a team of Accountants

Cross-train in other functions to improve overall departmental performance

Coordinate cross-functionally with other departments on business objectives

Lead or participate in ad hoc projects that address operational or financial issues, as necessary

Participate in systems conversions and implementation teams

Provide recommendations for process improvements

Other duties as assigned

B.S. in Accounting

CPA, CGMA or other advanced accounting qualifications (preferred)

5+ years relevant manufacturing experience in industry and/or public accounting

In-depth knowledge of GAAP, accounting processes, procedures and internal controls

Demonstrated process improvement and project management experience

Effective communication skills (both written and verbal)

Strong data mining (AS400 and SQL) skills

Advanced Excel skills (ODBC queries, pivot tables, macros, advanced formulas)

Ability to effectively use software tools (e.g., graphing, process flow software)

Ability to develop tools and models that improve procedures, efficiency and the quality of information
External Company URL: www.hunter.com
Street: 11250 Hunter Drive