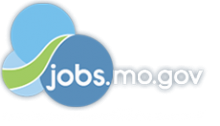 Job Information
SAIC

UX Researcher

in

ARNOLD

,

Missouri
Description
SAIC is seeking a UX Researcher to evaluate the usability of websites, intranet sites, and applications through user research studies (e.g.; usability studies, creation of user personas, participatory design, surveys, heuristic evaluations, etc.). Using the research conducted, provide recommendations to design and development team members to create accessible, user-centered products.
Duties include:
Conduct UXresearch on websites, software applications, and mobile apps for NGA's webenterprises to enhance the NGA user's experience.

Design user-centeredtest plans across the design cycle from concept phase to post-releaseevaluations.

Conductweb research studies (e.g., usability studies, creation of personas, andcognitive walkthroughs) to design user-centered test plans across thedesign cycle from concept phase to post-release evaluations.

Incorporatequantitative and qualitative UX research methodologies to convey complextechnical and business requirements.

Conduct UXresearch through usability testing, interviews, card sorting, and otherindustry methodologies. Based on that research, provide data-drivenreports, in a variety of formats, to diverse audiences.

Create anddeliver UX educational and informational briefs.

Conductand incorporate UX research techniques such as observations, understandings,analysis, interviews, surveys, questionnaires, card sorts, usabilitytests, tree tests, and A/B testing to prove or disprove assumptions, findcommonalities across our target audience members, and recognize theirneeds, goals, and mental models in the NGA digital space either live orremote.

Communicateresearch findings via written reports and oral presentations.

Apply webusability testing methods of web user research studies (e.g., usabilitystudies, creation of user profiles or personas, participatory design,surveys, heuristic evaluations, and cognitive walkthroughs).
Qualifications
Bachelorsdegree and 9 plus years of experience.

Demonstratedexperience applying product usability moderating and/or test methodselection.

Demonstratedexperience integrating consumer research into a business's product designpractice.

Demonstratedexperience with product usability testing tools.

Demonstratedexperience utilizing methodology concepts for analysis and brief findingsto organizations as necessary.
REQNUMBER: 200012
SAIC is a premier technology integrator, solving our nation's most complex modernization and systems engineering challenges across the defense, space, federal civilian, and intelligence markets. Our robust portfolio of offerings includes high-end solutions in systems engineering and integration; enterprise IT, including cloud services; cyber; software; advanced analytics and simulation; and training. We are a team of 23,000 strong driven by mission, united purpose, and inspired by opportunity. Headquartered in Reston, Virginia, SAIC has annual revenues of approximately $6.5 billion. For more information, visit saic.com. For information on the benefits SAIC offers, see Working at SAIC. EOE AA M/F/Vet/Disability