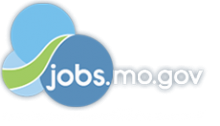 Job Information
Knowledge Link

Mid Level Financial Systems Analyst

in

Arnold

,

Missouri
US-MO-Arnold
Knowledge Link is seeking a mid level TS/SCI Cleared Financial Systems Analyst to support the objectives of the FM Business Solutions Office (FMZ) to create, plan, and implement solutions for the improved processing, analysis, collection, organization, storage, management, retrieval, and use of financial data from across the enterprise.
In this position, you will serve as a member of a team that:
Supports the Financial Management Directorate and FM Business Solutions Office (FMZ).

Assists the government with financial management operations.

Monitors and coordinates program resource allocations.

Supports Government representatives at meetings.

Supports the Geospatial Intelligence Financials (GEO-F) future enhancements.

Provides assistance and advice to NGA for troubleshooting current GEO-F functionality

Translates operational requirements into technical specifications and implementation
Duties include:
Developing, maintaining, and supporting system and program schedules

Developing business cases and deriving system enhancements

Developing and maintaining system documentation and training materials

Participating in joint meetings related to operations and maintenance of NGA's core financial systems.

Developing IV&V testing processes to validate financial results prior to implementing system enhancements and upgrades with NGA's core financial systems.

Coordinating and participating in system engineering and technical exchange meetings to support quick resolution of architectural, design, system interoperability and policy issues

Coordinating and participating in milestone events to include requirement reviews, design reviews, and program management reviews

After operational needs for enhancements or system changes are assessed, define and develop technical requirements and specifications for development and test

Coordinating with security organizations facilitating security certification and accreditation documentation and activities such as security reviews and package submittals

Developing reference architectures, implementation plans, concept of operations, exercise plans, data strategies, and process flows

Troubleshooting system related issues ranging from SF-133 reporting issues to other accounting data anomalies

Supporting Financial Audit Remediation Activities

Developing and validating "as-is" and "to-be" business processes

Assisting with process gap analysis and influence business transformation

Developing, interpreting, and revising accounting and finance systems policies and procedures, system designs, and requirements to improve the integrity of financial records.

Participating in user testing and acceptance of software and applicable interfaces, development of test strategy, execution of the tests, and documentation of results.

Providing detailed comparison of all relevant release notes for system upgrades.

Coordinating with the system owner and ASP to advise on and ensure all subsystems are up-to-date per user's requirements.

Possess a Bachelor's degree or higher in a business related field such as Business, Finance, Accounting, Management, Computer Science, Economics.

12 years of total experience in assessing federal financial business processes, developing financial systems options, and implementing system solution to include demonstrated experience with federal financial management including all aspects of programming, planning, budgeting, execution and/or accounting.
In addition to above, specialized demonstrated experience in the following criteria (total 8 years)
At least 2 years demonstrated hands on experience supporting Momentum-based financial systems and development cycle that may include upgrades, enhancements or full system implementation

AND at least 2 years demonstrated experience assessing audit findings and recommendations and developing or executing the corresponding Corrective Action Plans in support of FISCAM.

AND at least 2 years of demonstrated experience in executing or writing advanced Visual Basic for Applications (VBA) and Structured Query Language (SQL) scripts for testing and execution

AND at least 2 years demonstrated experience with design, execution, and testing of Momentum-related reports or execution of 1099 process in momentum and familiarization with 1099 IRS requirements

Certified Information Systems Auditor (CISA)

Certified Government Financial Manager (CGFM)

At least 5 years of program management experience with PMP certification

Demonstrated experience with system administration functions related to Momentum financials.

At least 5 years of demonstrated experience managing multiple projects simultaneously

At least 3 years of demonstrated experience with Momentum Acquisition or other modules

At least 3 years of demonstrated experience implementing interfaces between Momentum Financials and other Momentum modules

At least 3 years of demonstrated experience developing life cycle cost estimates utilizing various methodologies (i.e. parametric, analogous, engineering judgment)

At least 3 years of demonstrated experience with TM-1 and COGNOS.

At least 2 years of demonstrated experience with NGA Momentum instance GEO-F
As a premier technology integrator Knowledge Link provides full lifecycle services and solutions in the technical, engineering, intelligence, and enterprise information technology markets. Our employees are driven by integrity and mission-focus to serve customers in the U.S. federal government. Headquartered in Dulles Corner, Virginia, KL's senior management has real-life hands-on experience working on site and with the customers.
Knowledge Link is an Equal Opportunity Employer – M/F/Vet/Disability
ID: 2020-1882
External Company URL: http://www.knowledge-link.com/
Street: 3838 Vogel Road